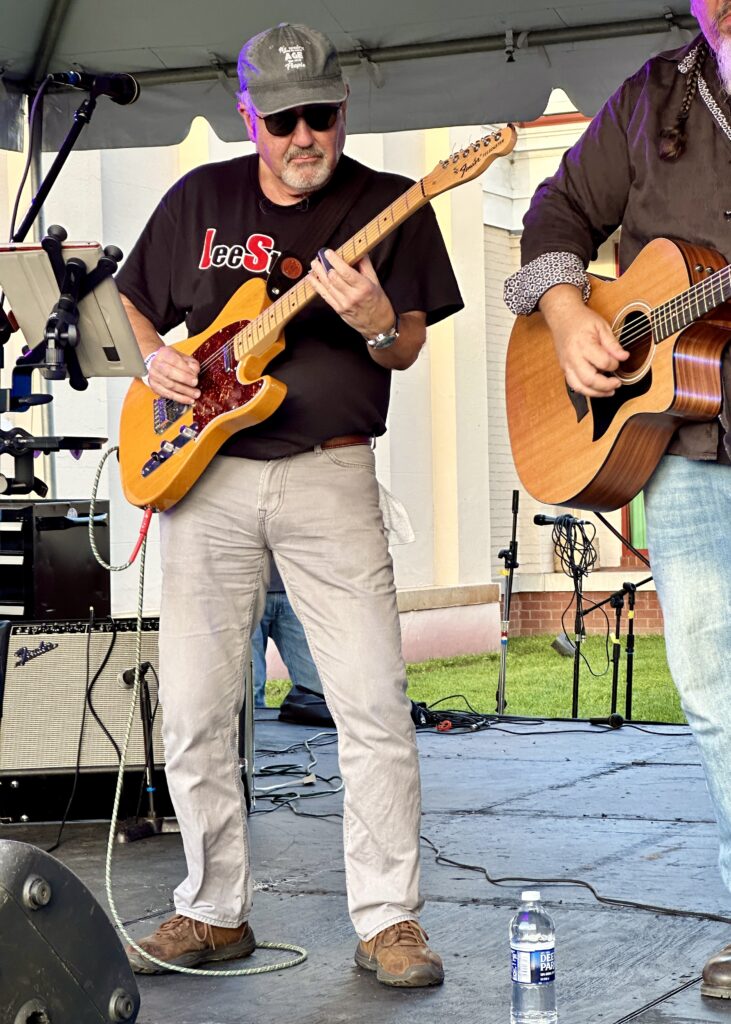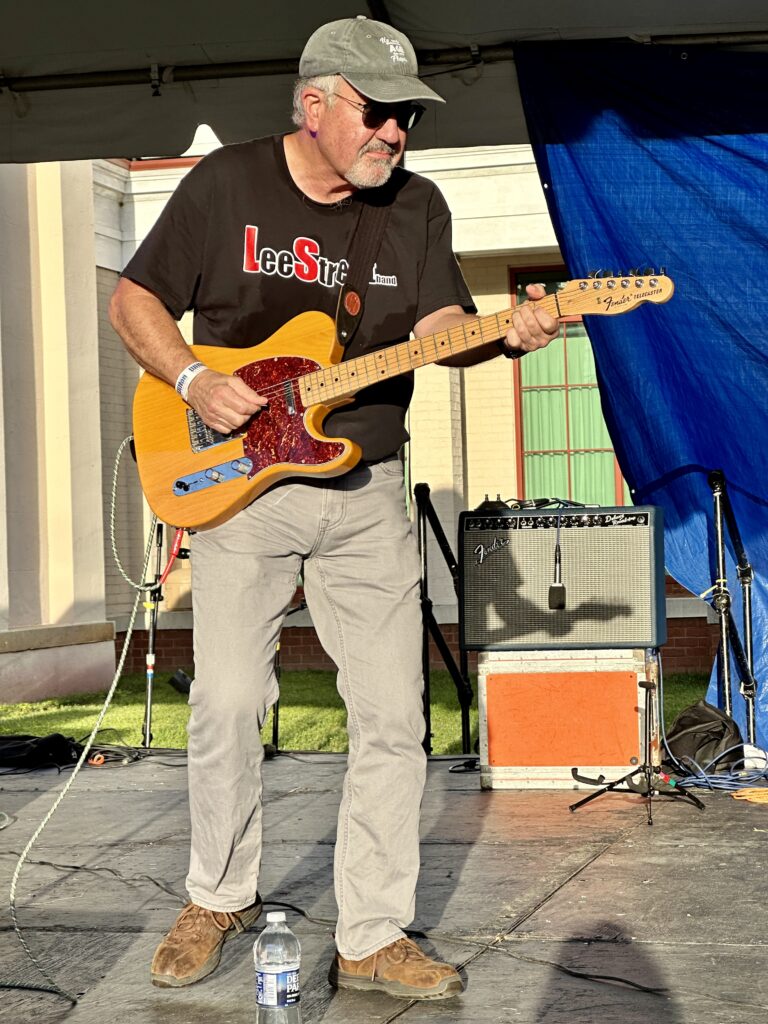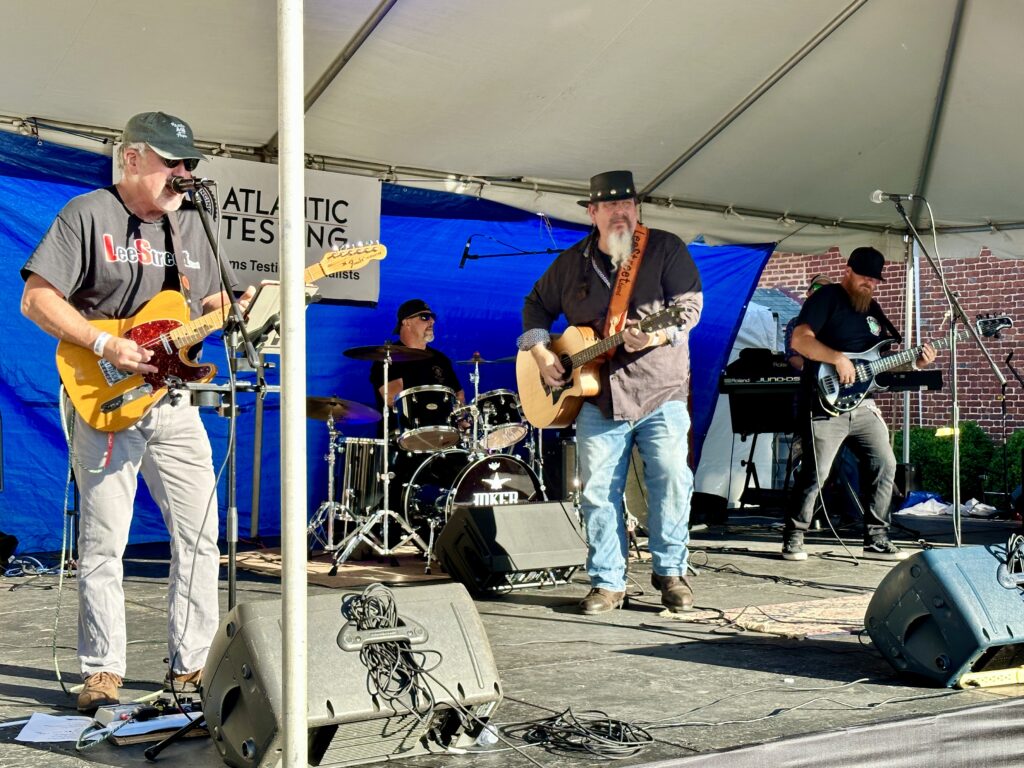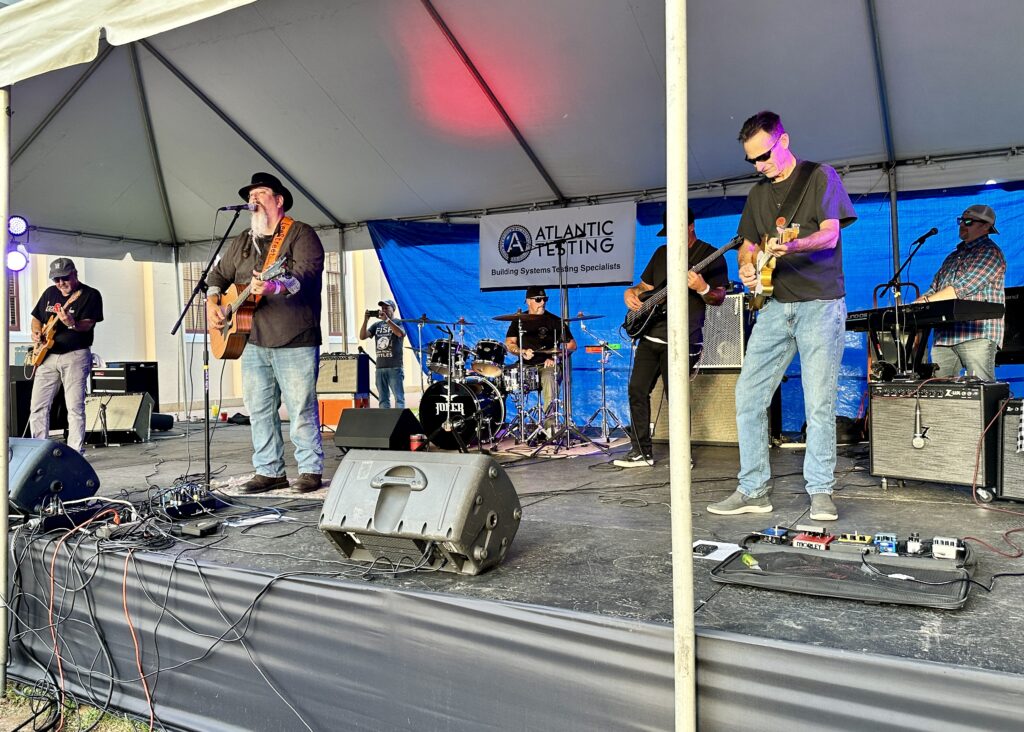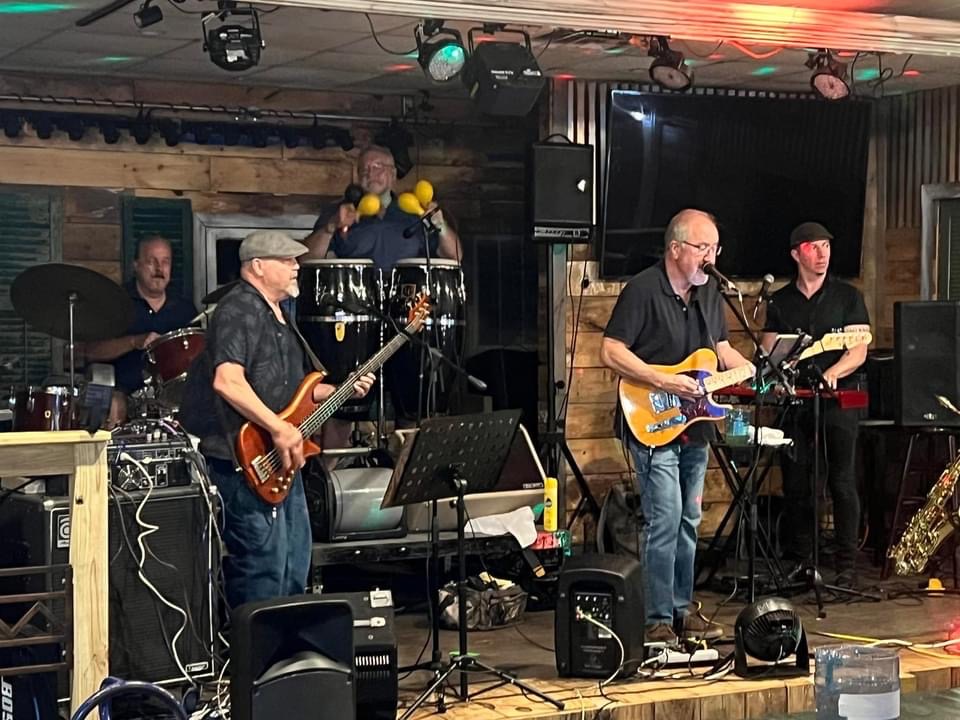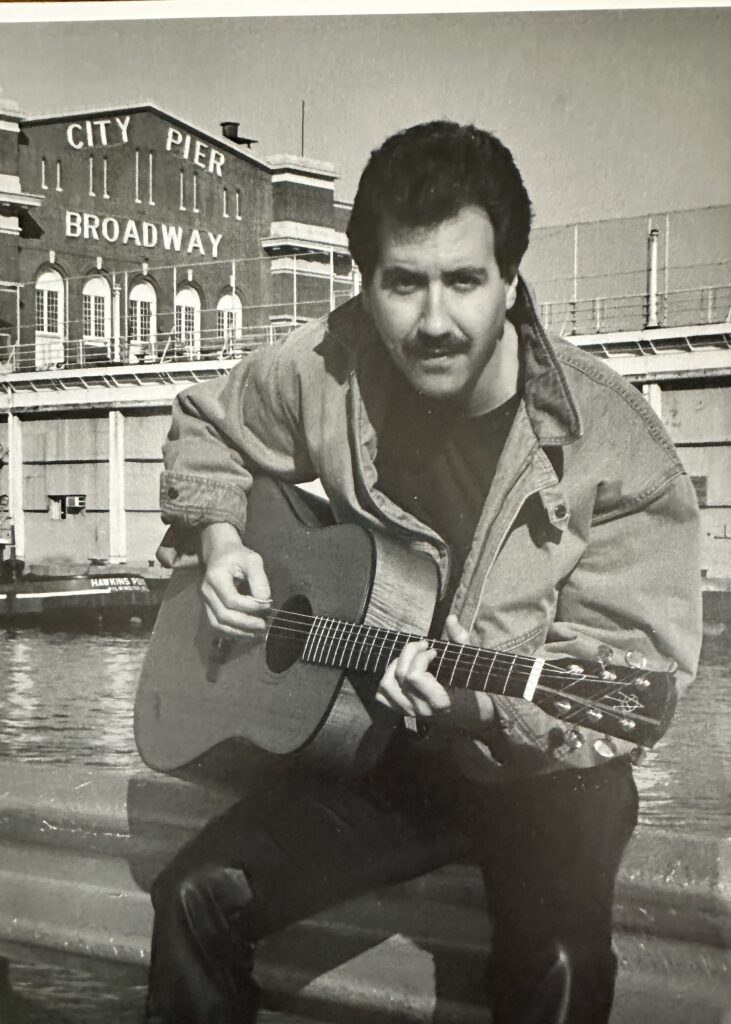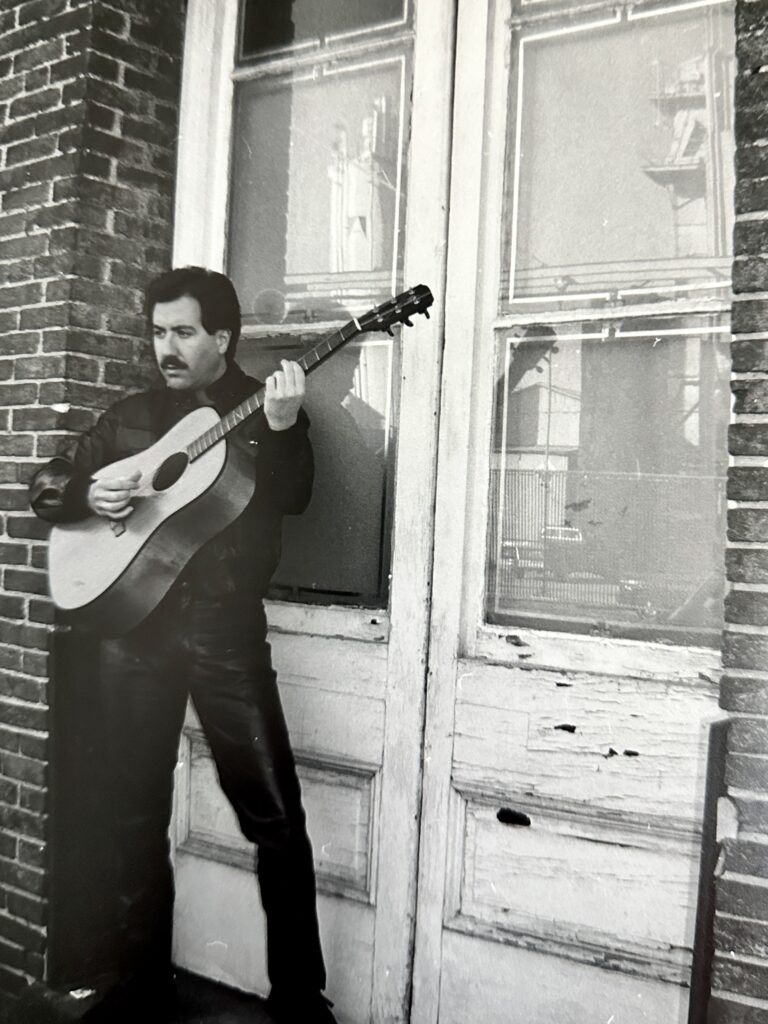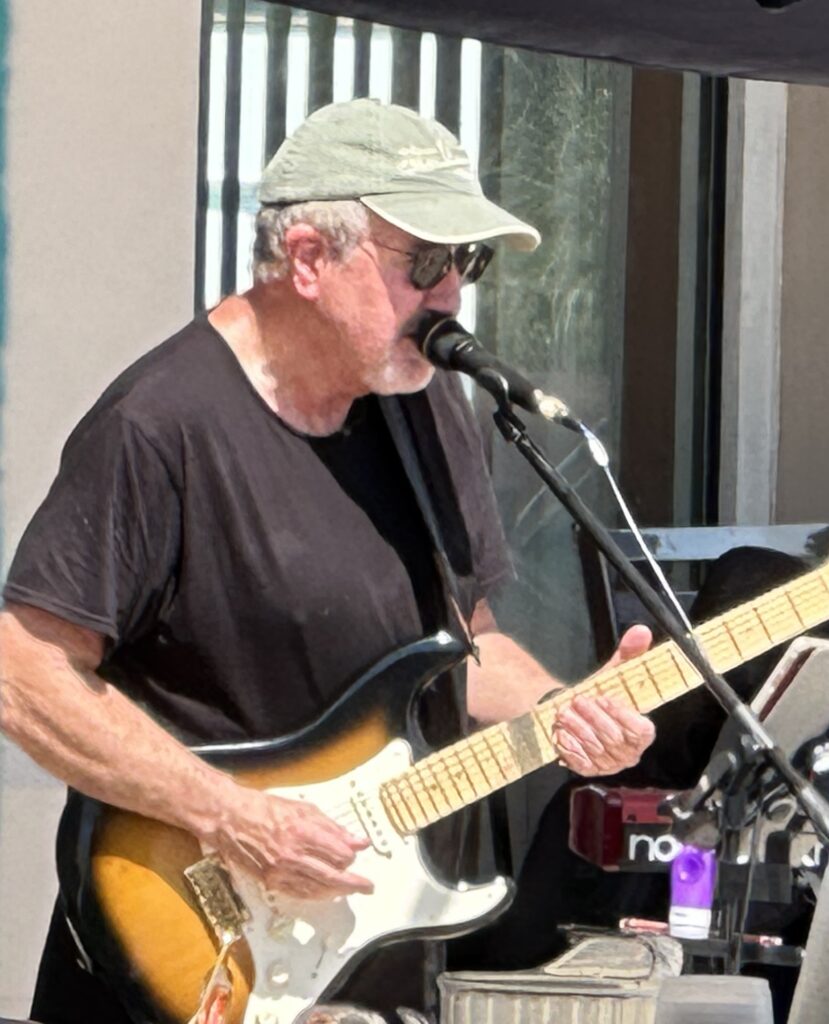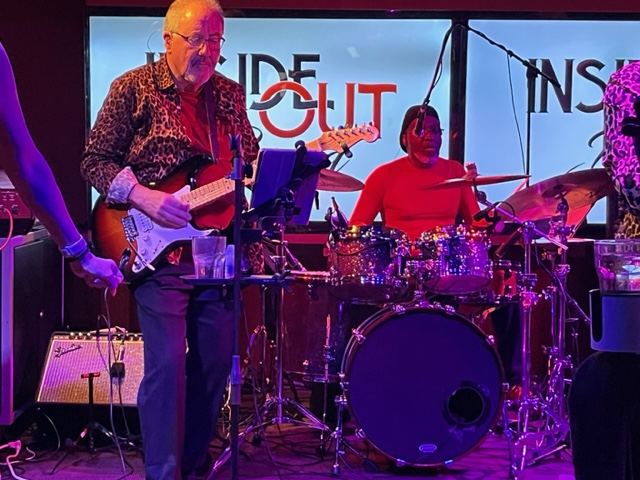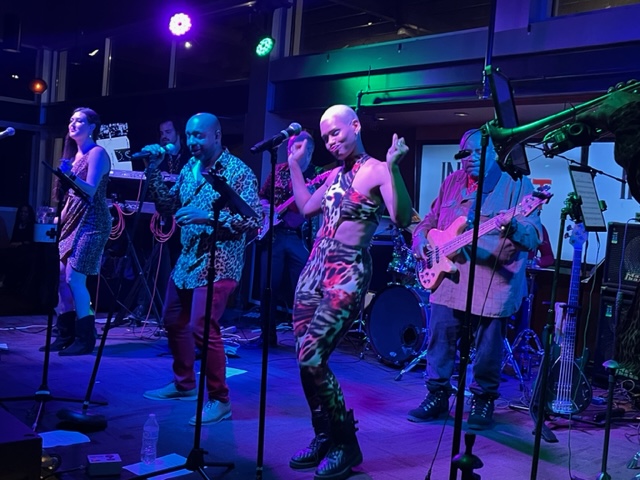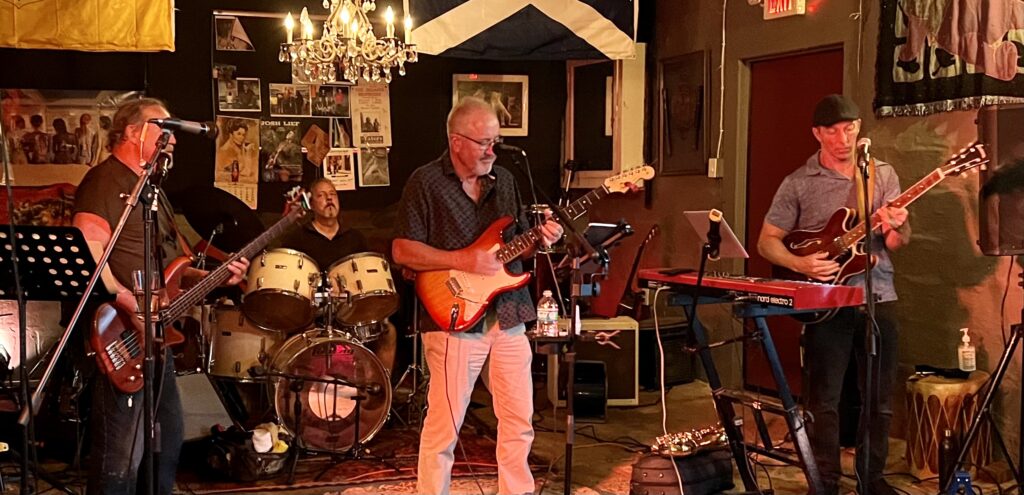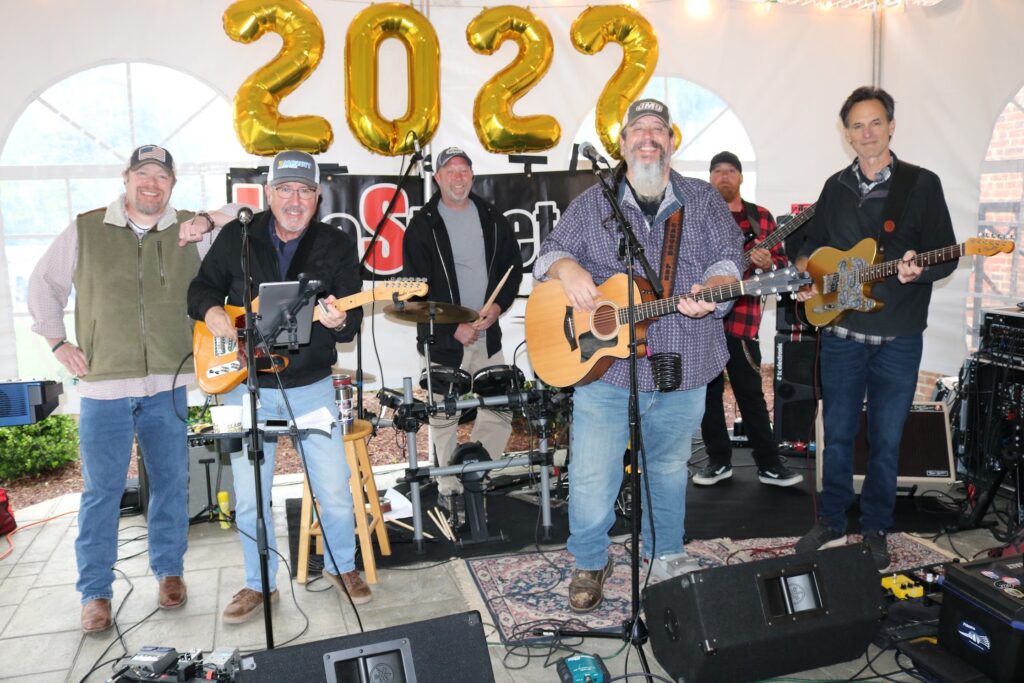 The Lee Street Band May 7, 2022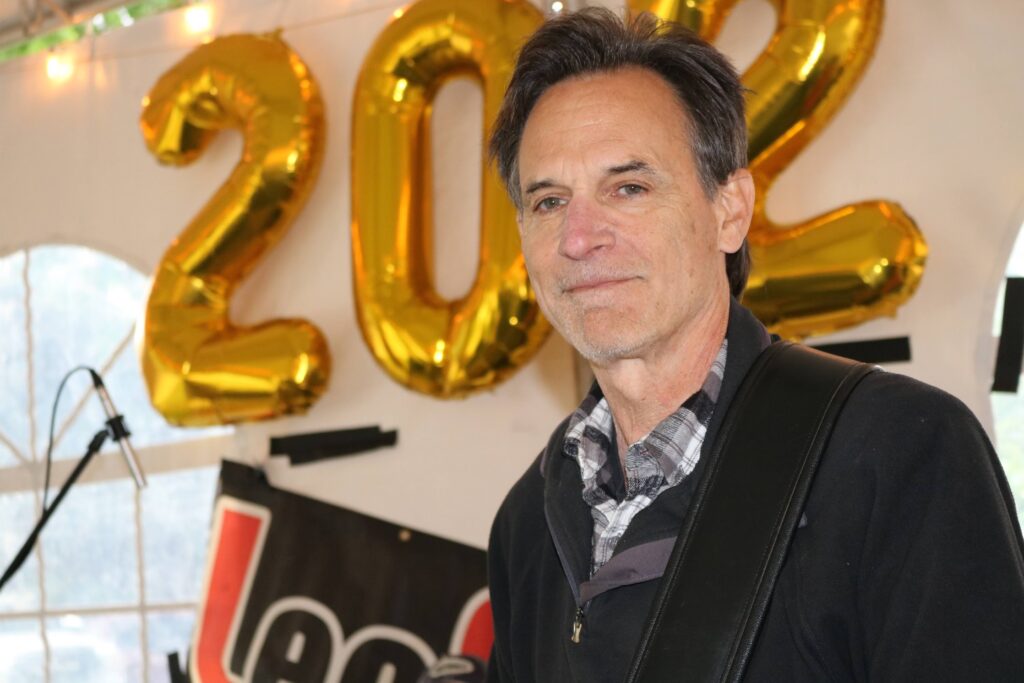 Bill Bolling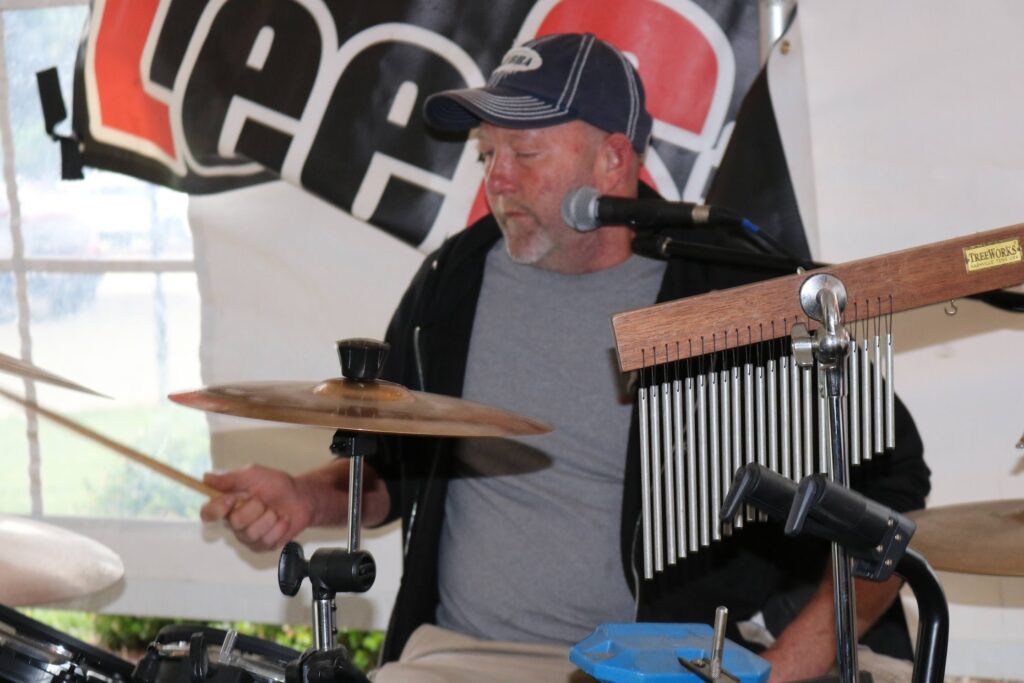 Matt Lilly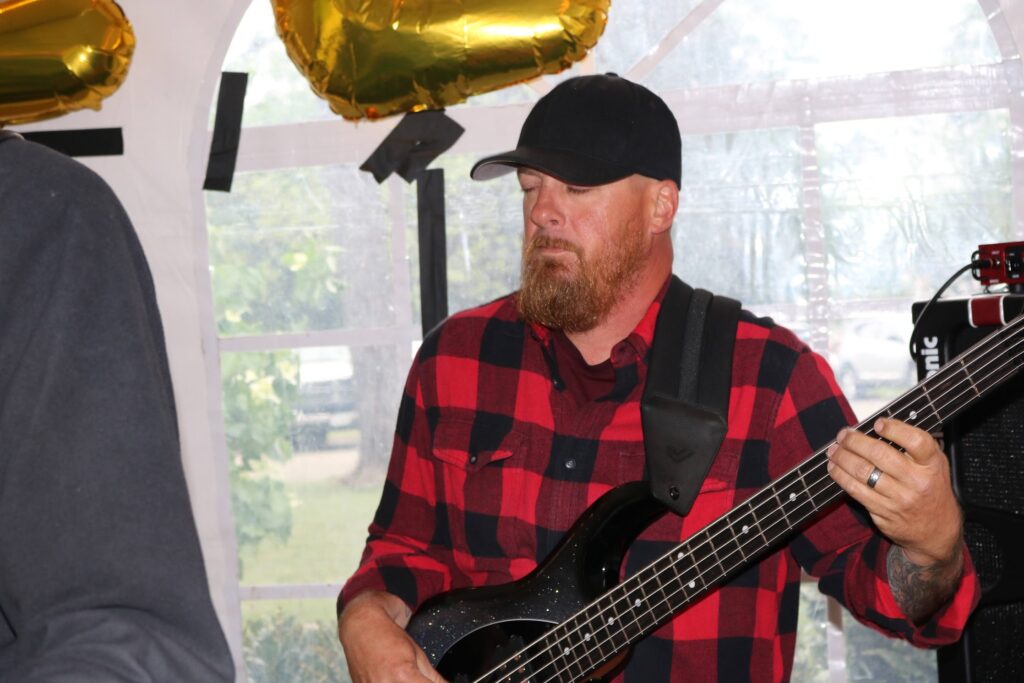 Nathan Hicks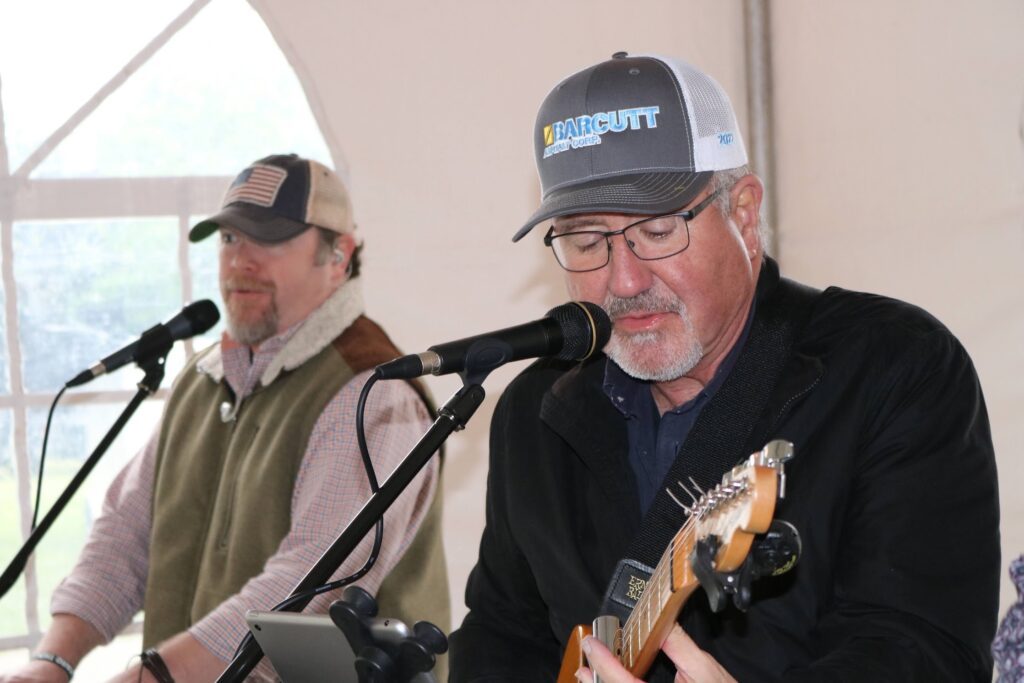 Chris Pike and Bill Roberts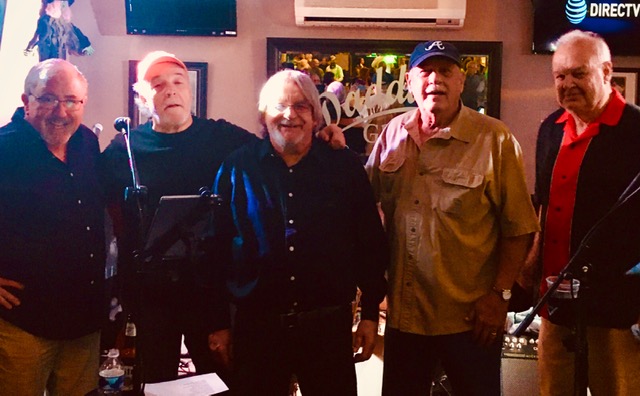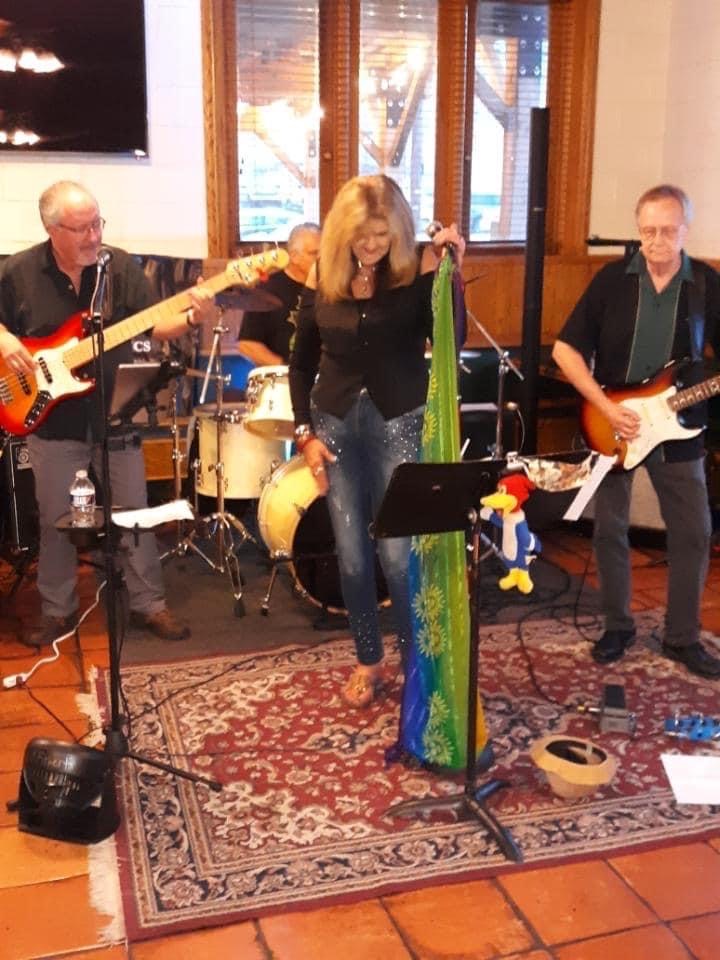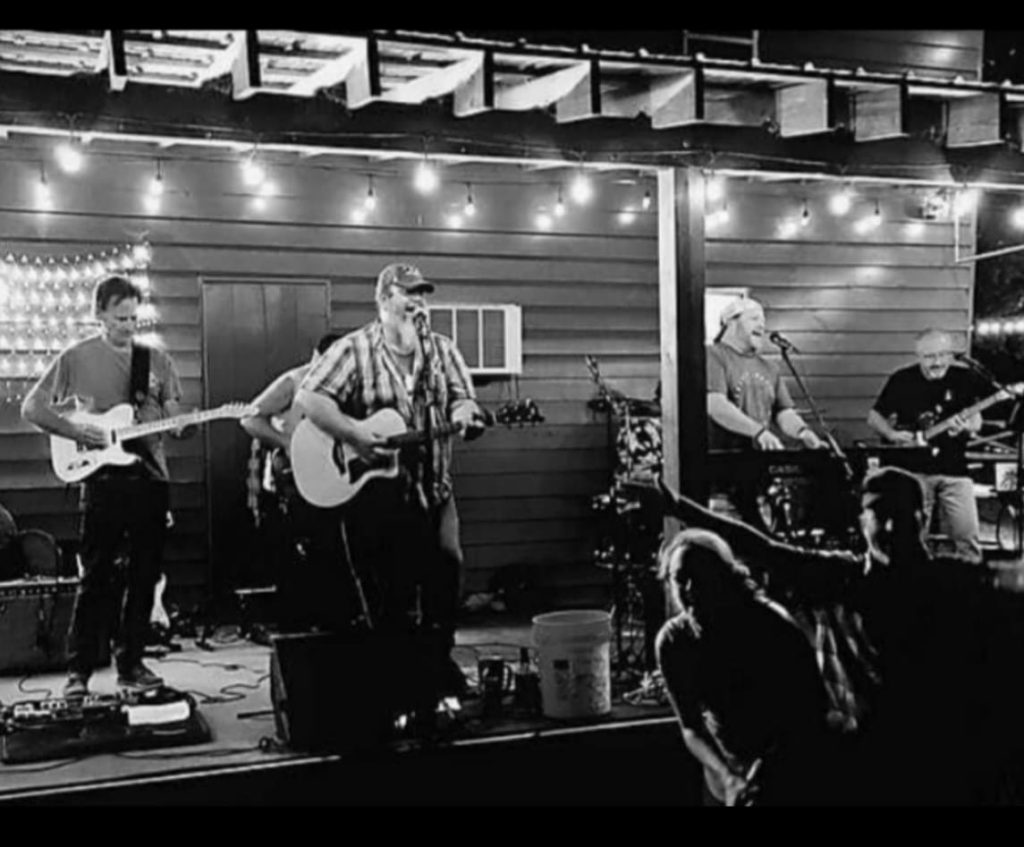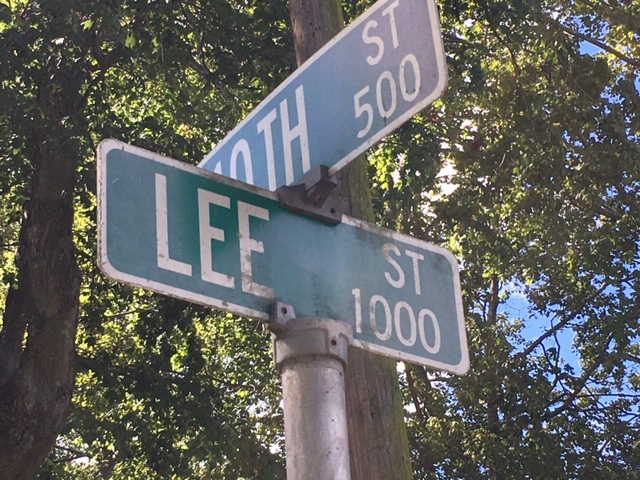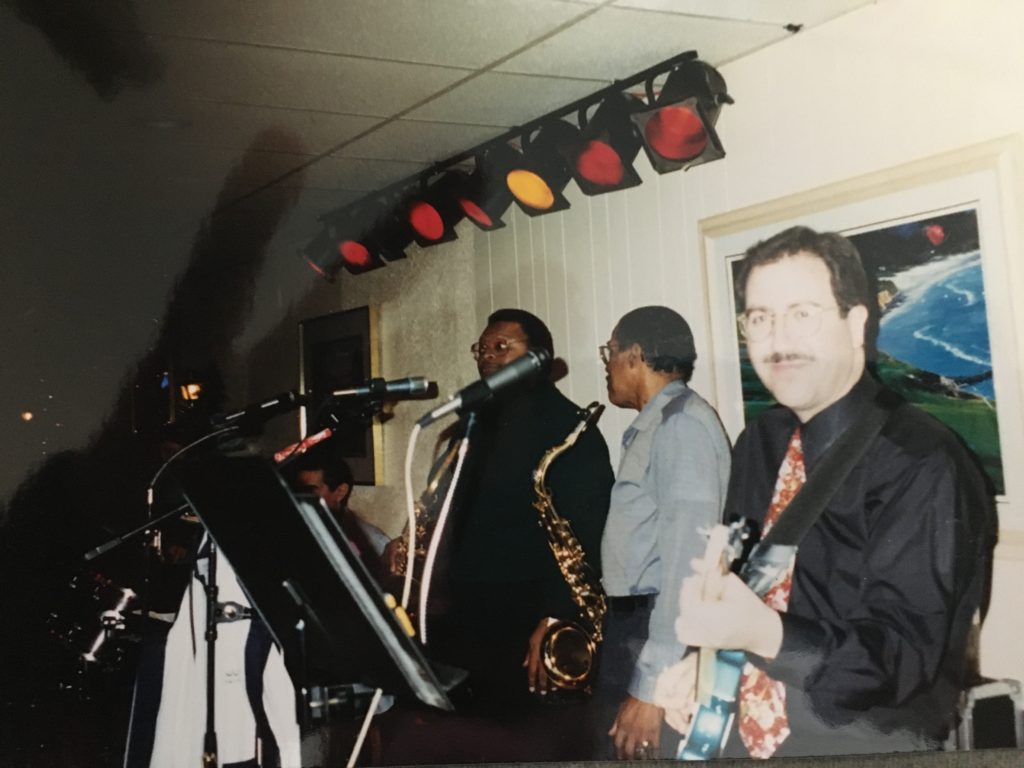 Bill with City Lights, a two sax dance band with pal Graham Eckler on keyboards, Brad Collins on sax Robbie on tenor, Spider on drums and Tom (not in this picture) was the singer and band leader.ca: 1995
Spring with Ron Bell on keys and kebabs, Rick Teufel on drum and Bill. Spring played mostly as a trio but used various
female vocalists including Mary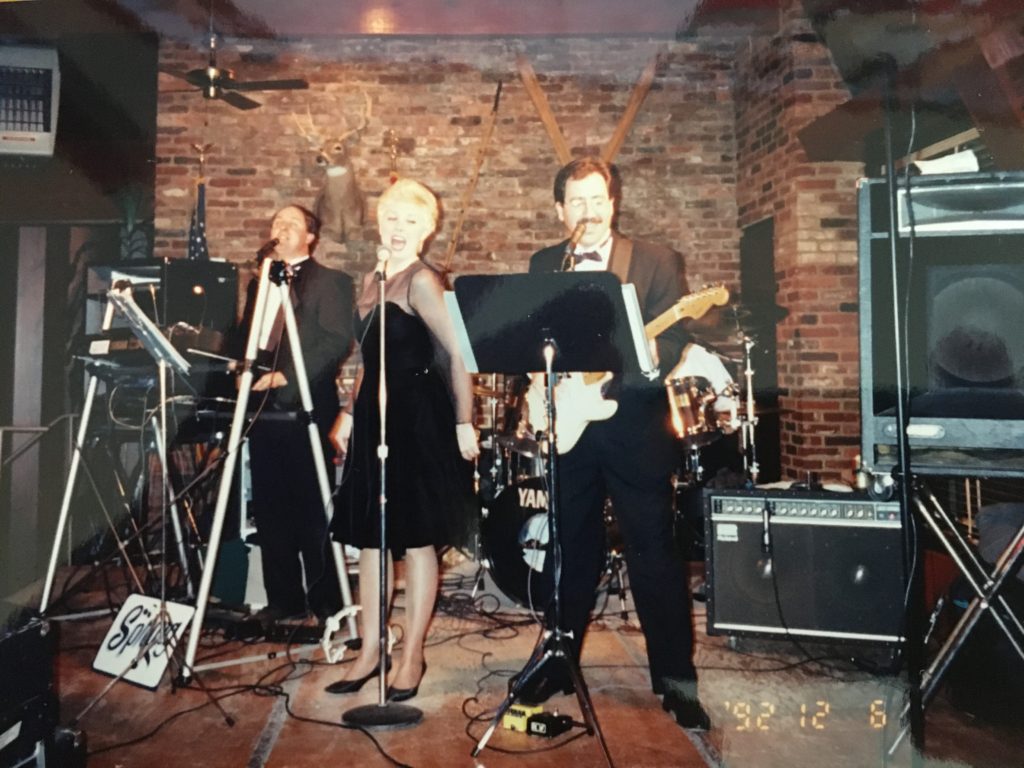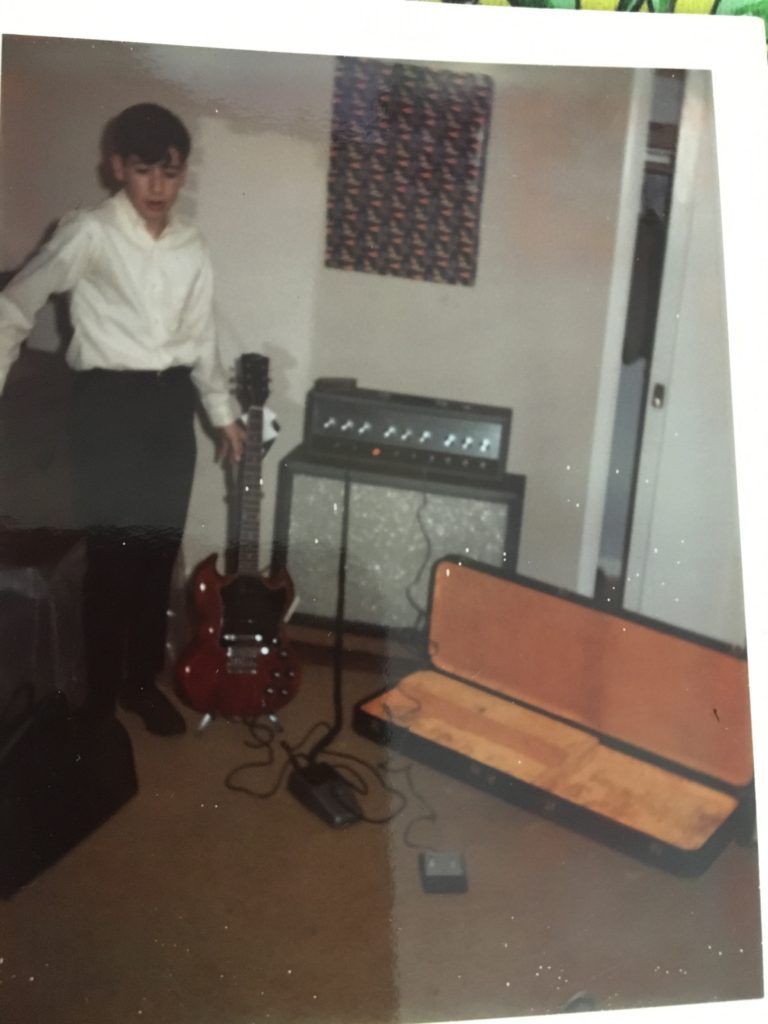 1969, too young to go to Woodstock. Here I am with my 1968 Gibson SG Special, Silvertone model 1484 amp with 2/12″ speakers, (a hand wired, tube amp) and a Vox Tonebender. I wish I had that rig now!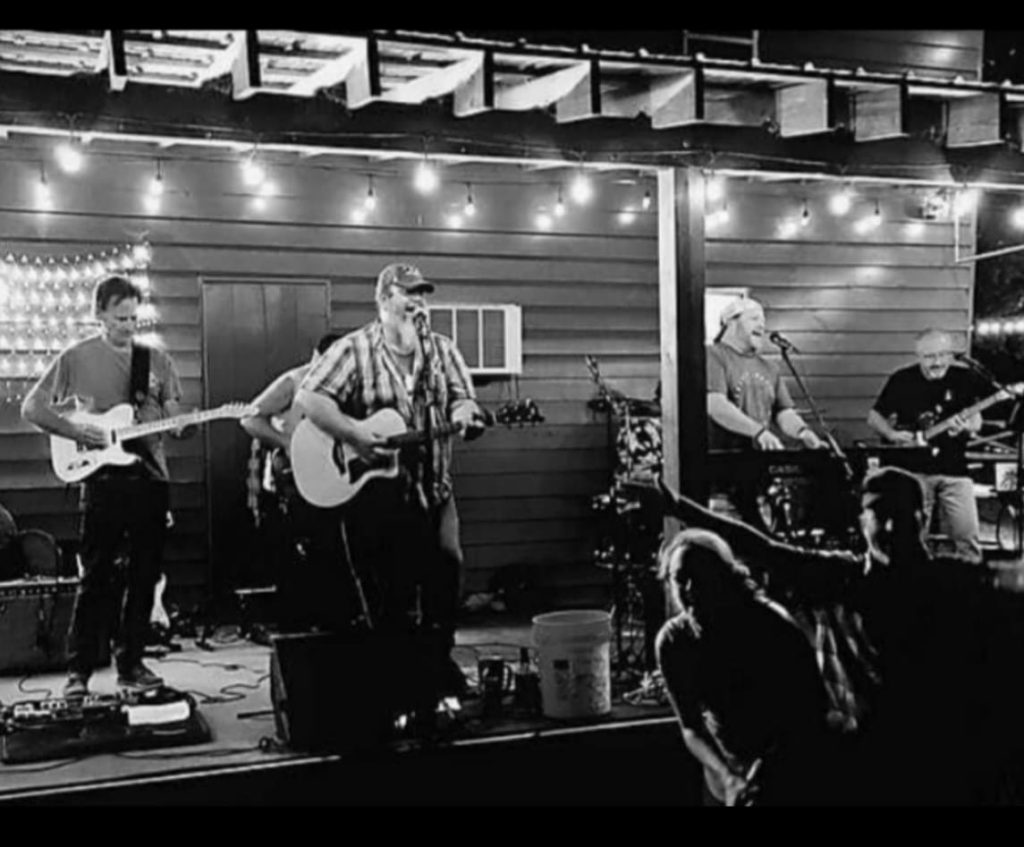 Carter Lee's Lee Street Band with Bill, Bolling, Nathan Hicks, Chris Pike, and Bill Roberts. various drummers.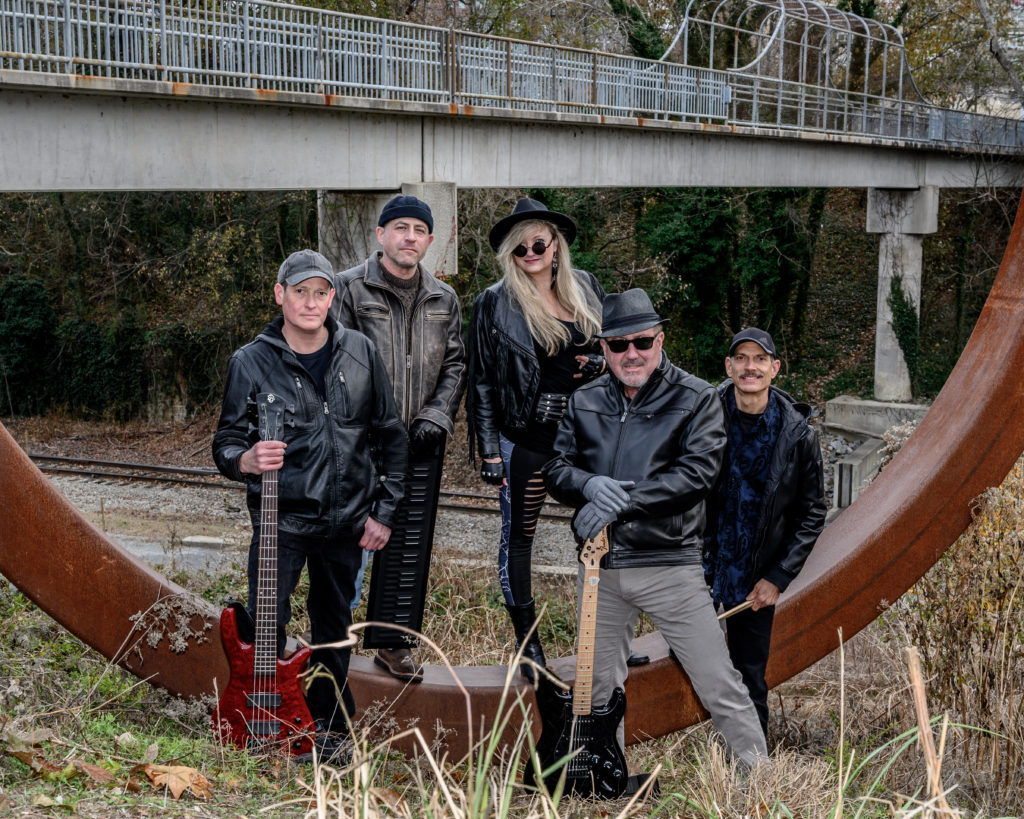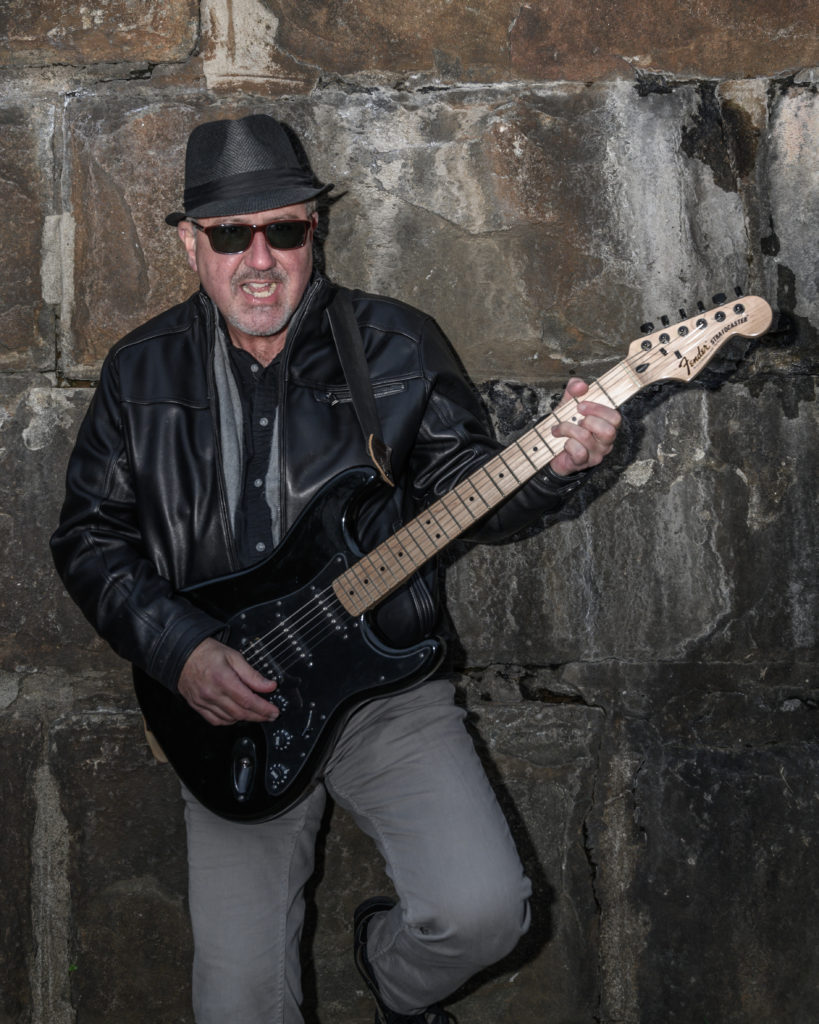 Bill has been playing with The Route 64 Band in 2019. This popular band plays dance music and classic rock.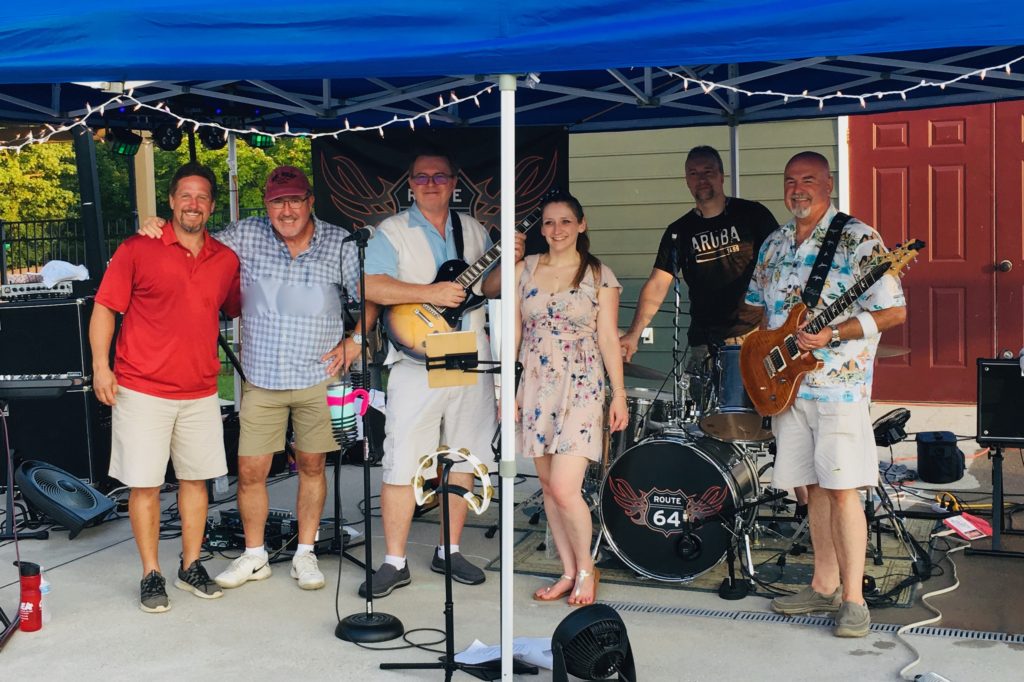 The Wylde Katz play rock and country. The band features Kat Caswell on lead vocals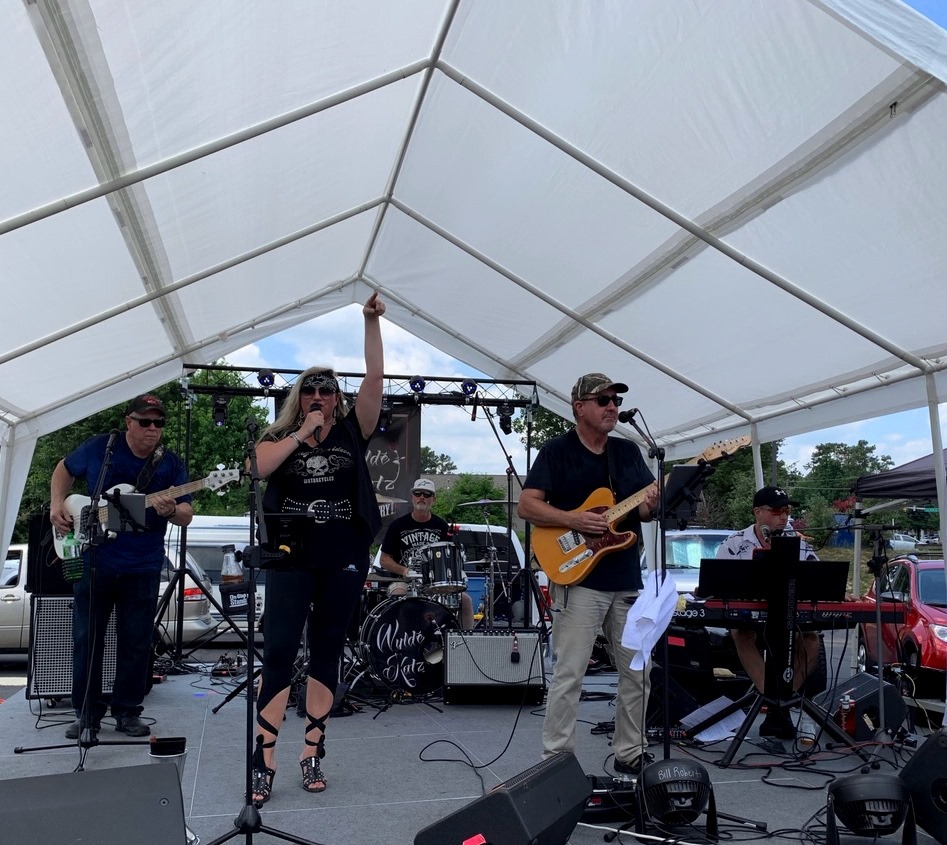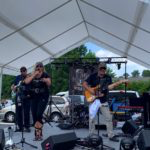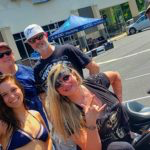 The RVAliens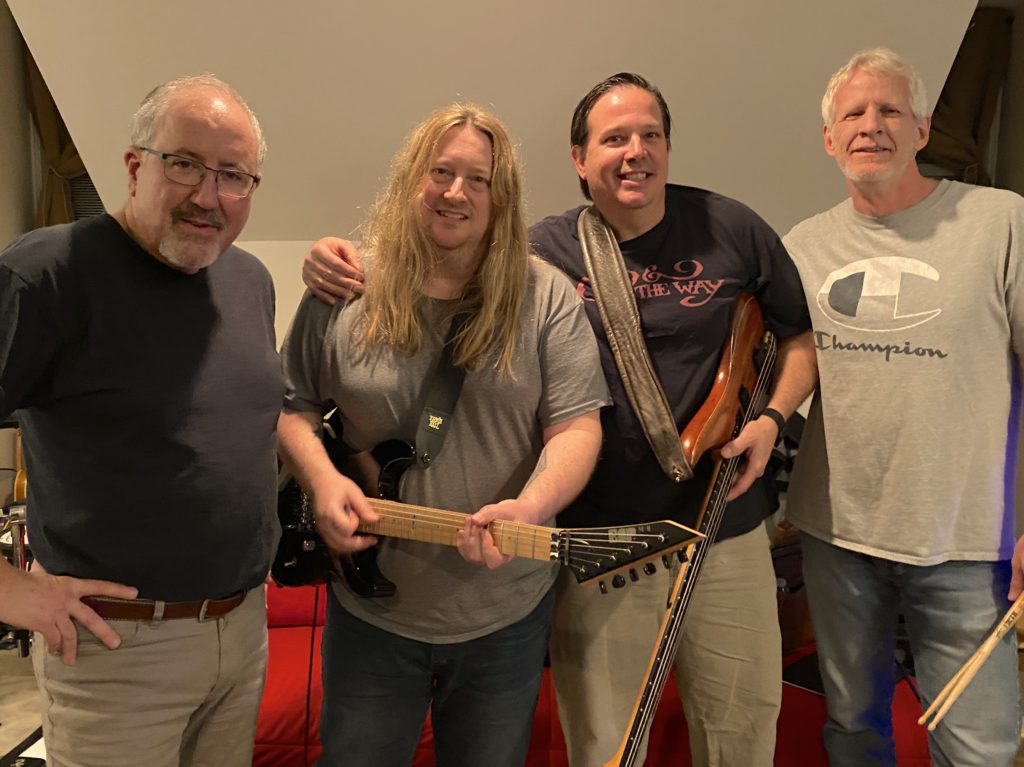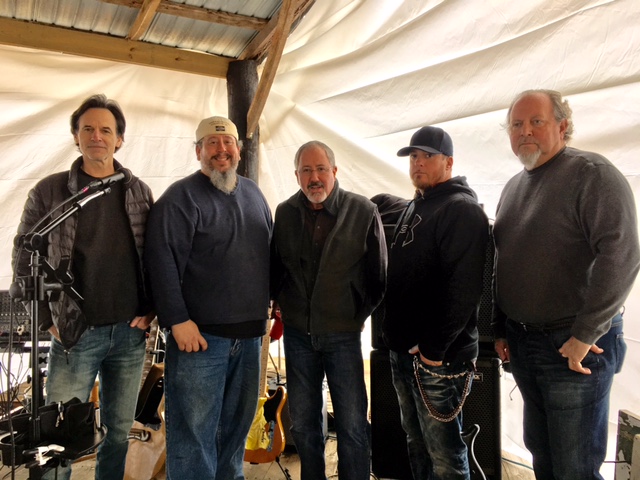 The pictures below were shot at Wabi Sabi. Bill played there with Keith Horne and Brian Stiglich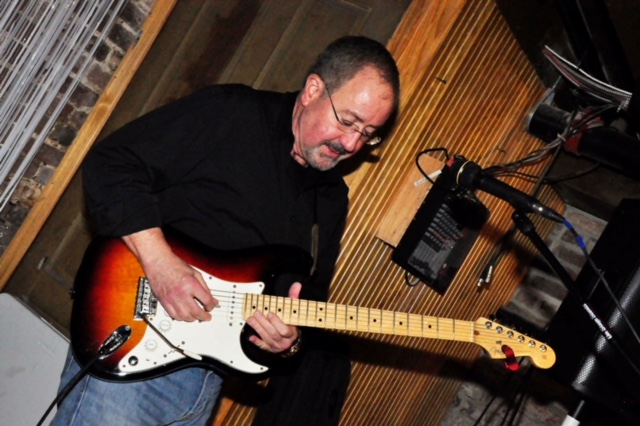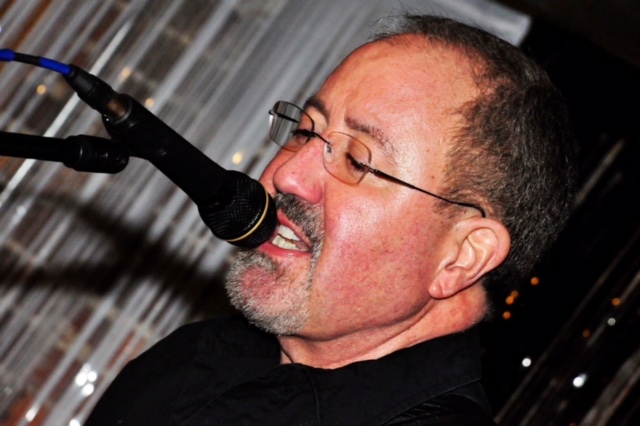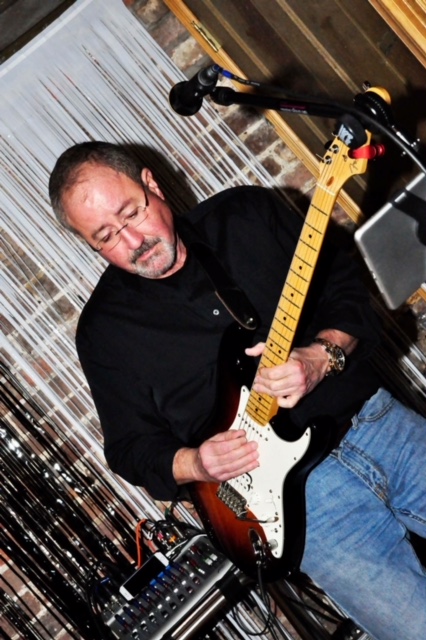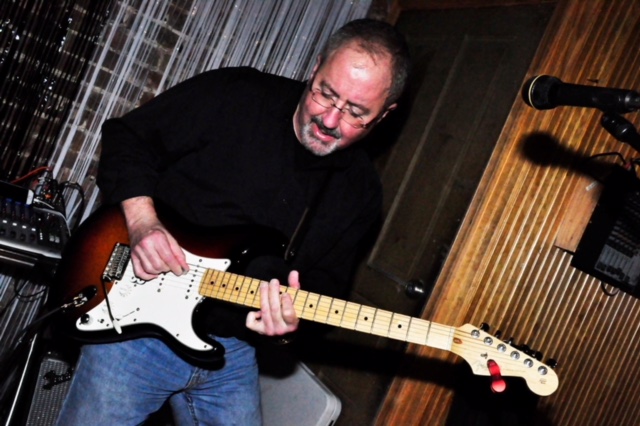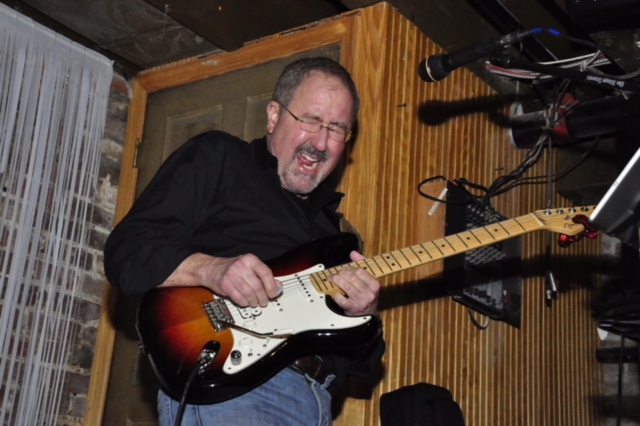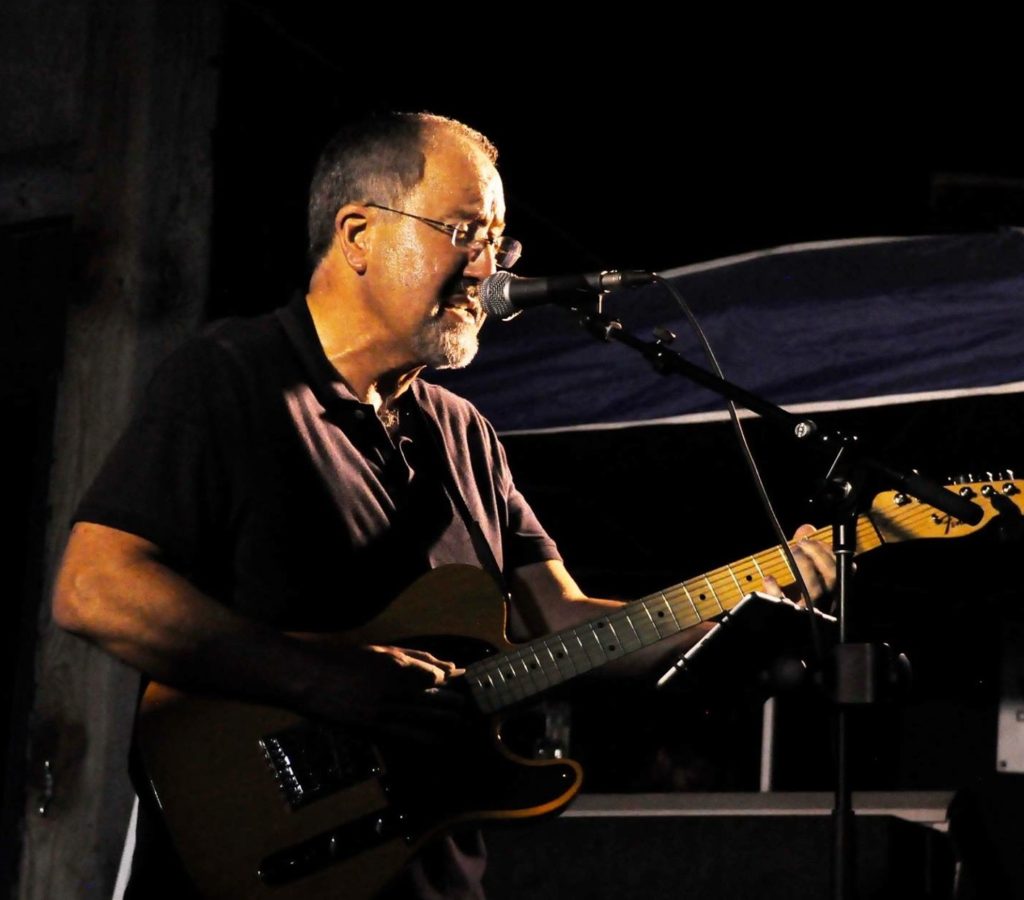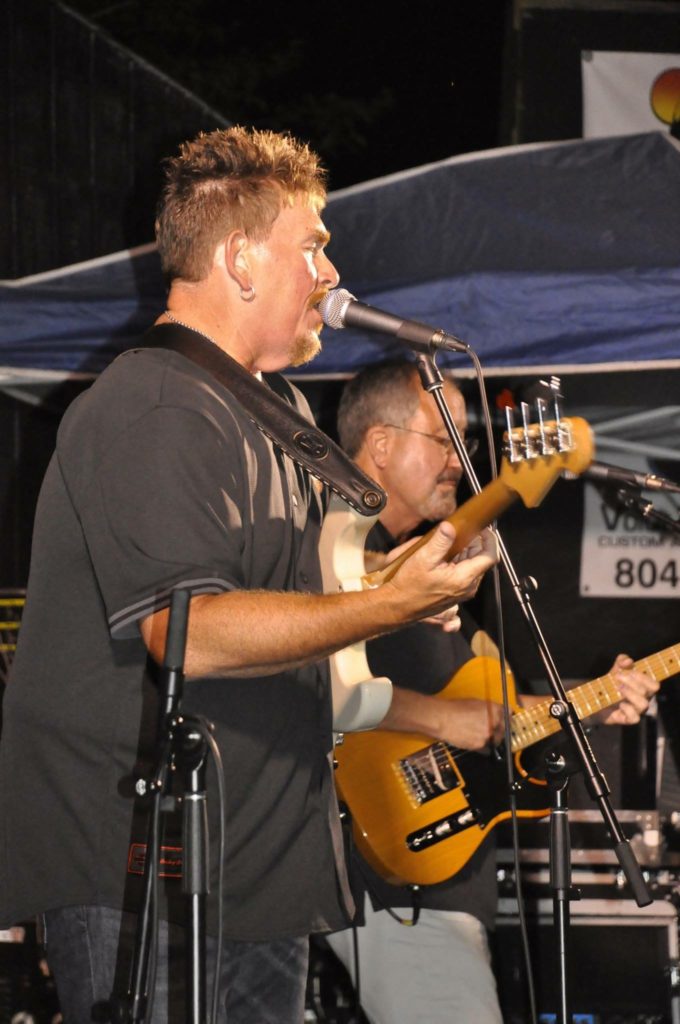 Keith Horne and Bill Roberts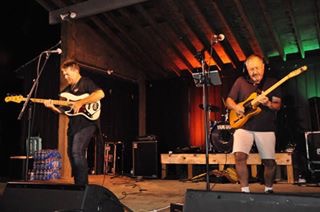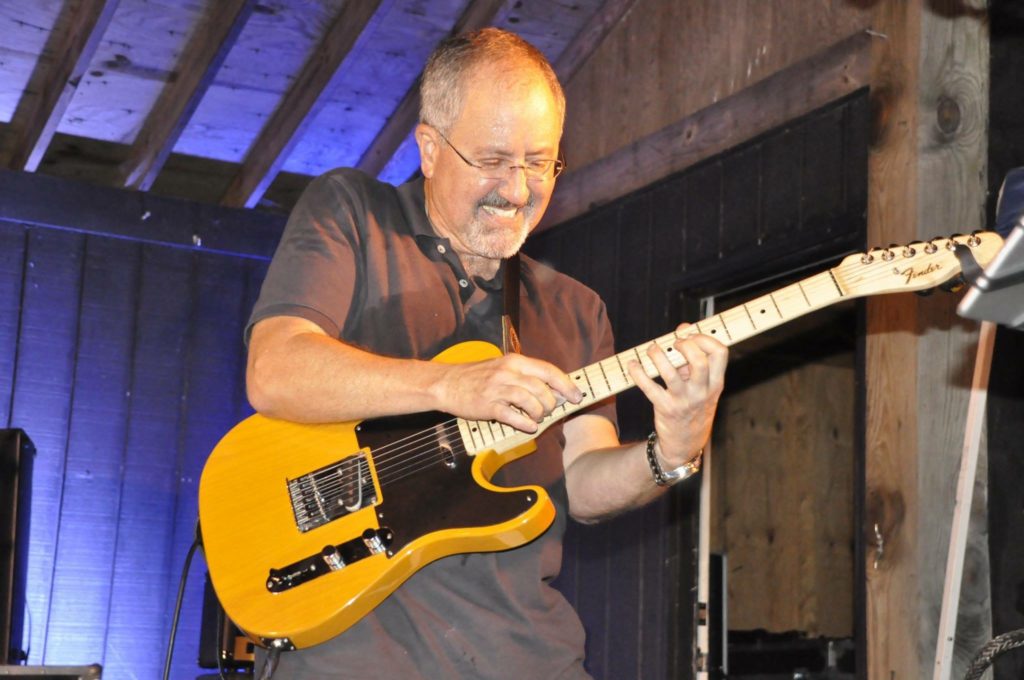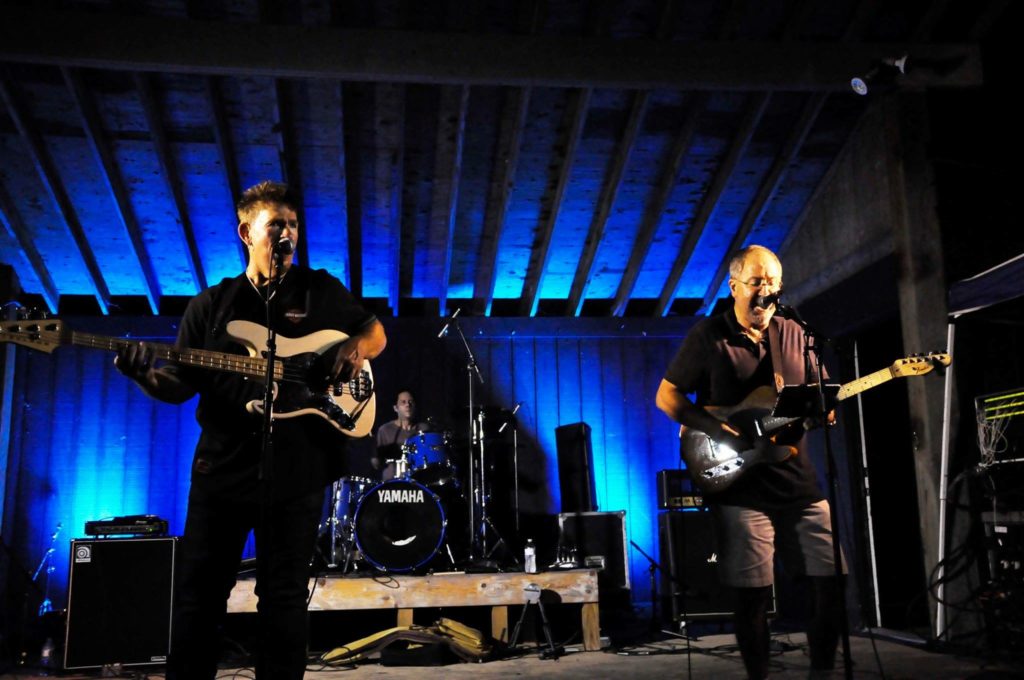 Keith Horne, Andre Labelle and Bill Roberts
Bill and Steve Wetzler are The AcoustiCats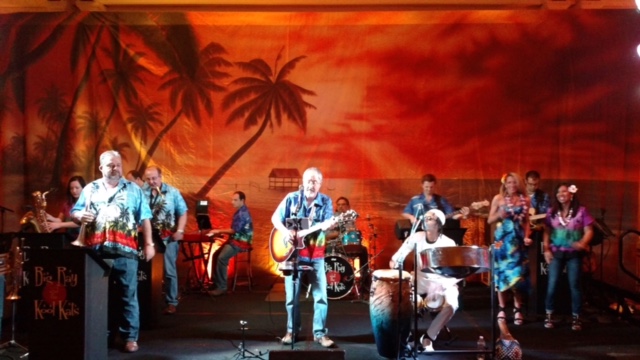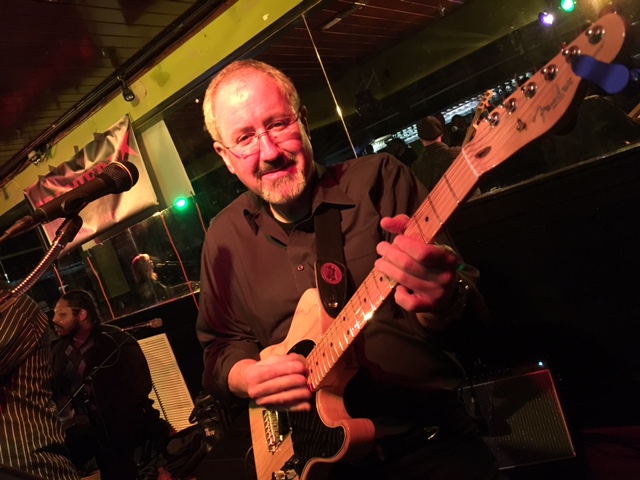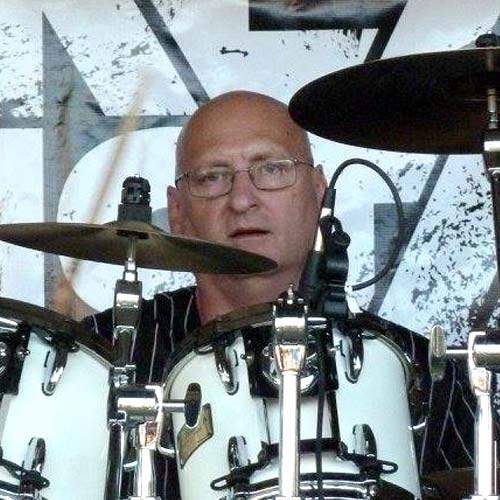 Danny Booth plays drums for Cat Daddy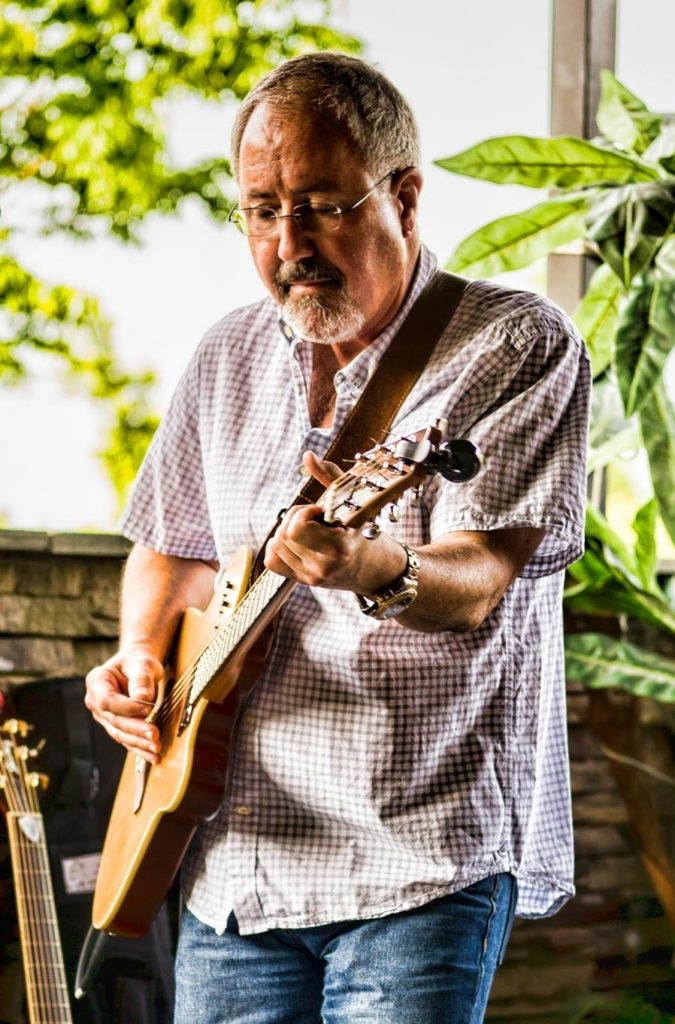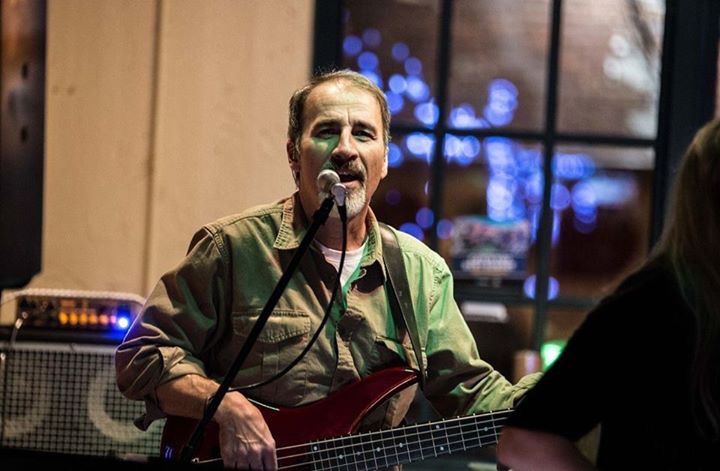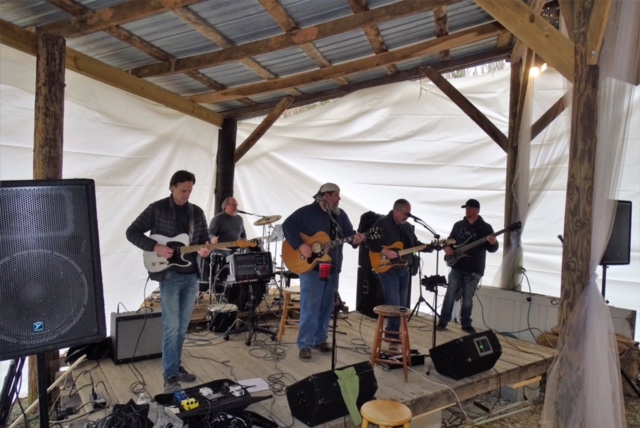 Lee Street plays Classic and Modern Country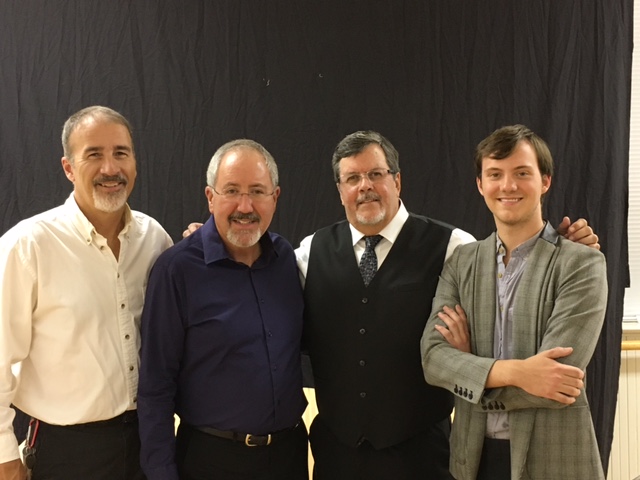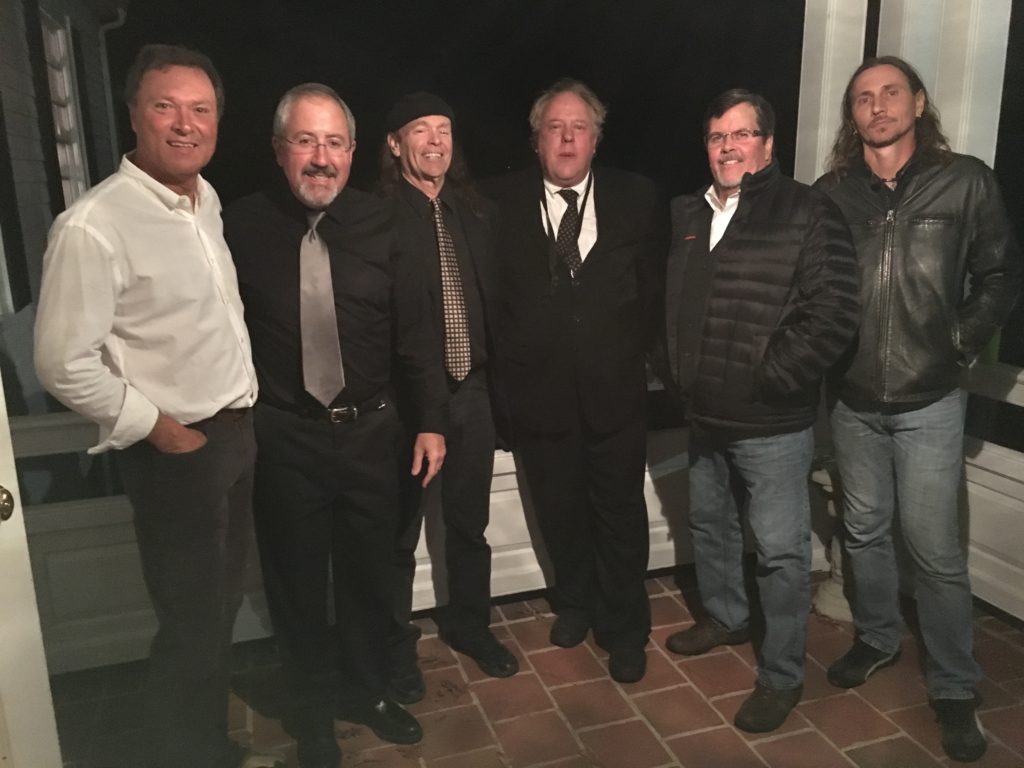 Bill on a gig with Wayne Greer, Ray Pittman, Roger Carroll and Chris Grigg as Groove Tide
Gary Jacobs on bass , Jeff Carretto on keyboards, Bill and Ted Matthews on drums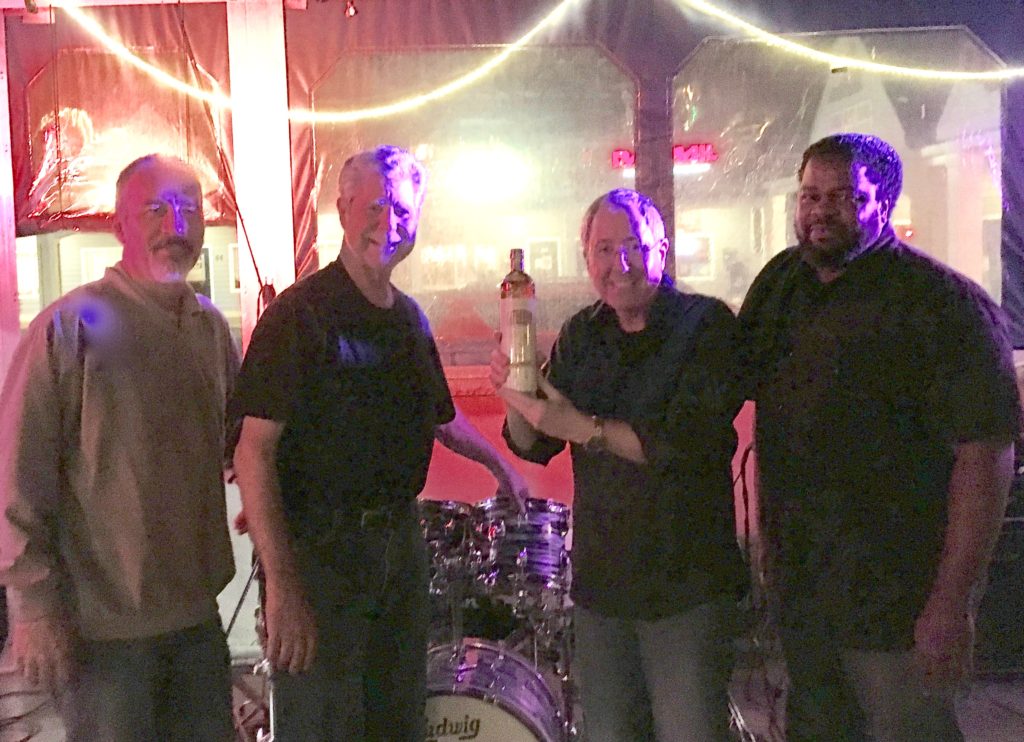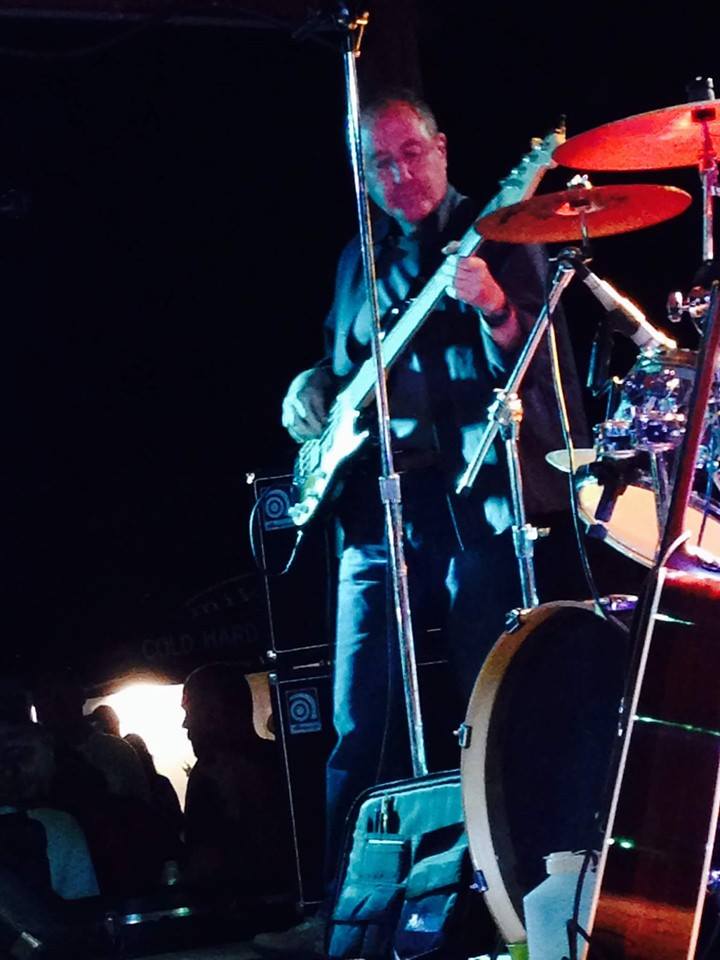 Bill on bass with a country band based in Lynchburg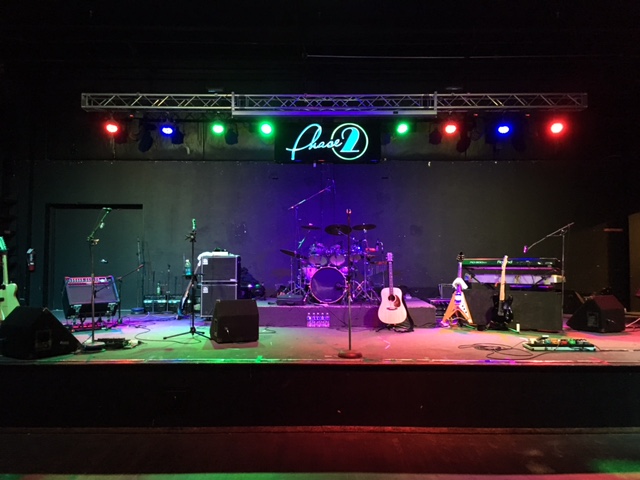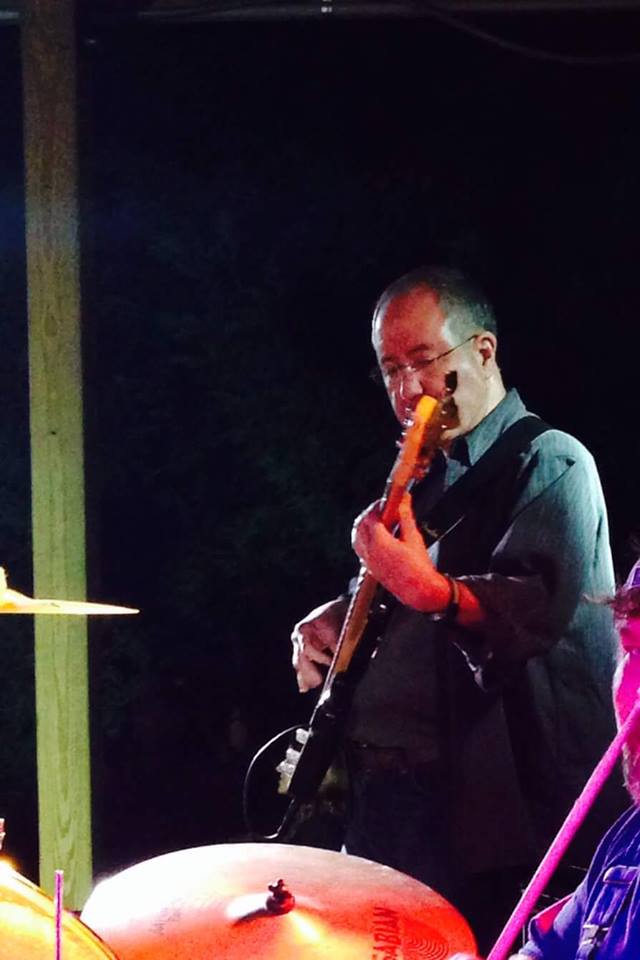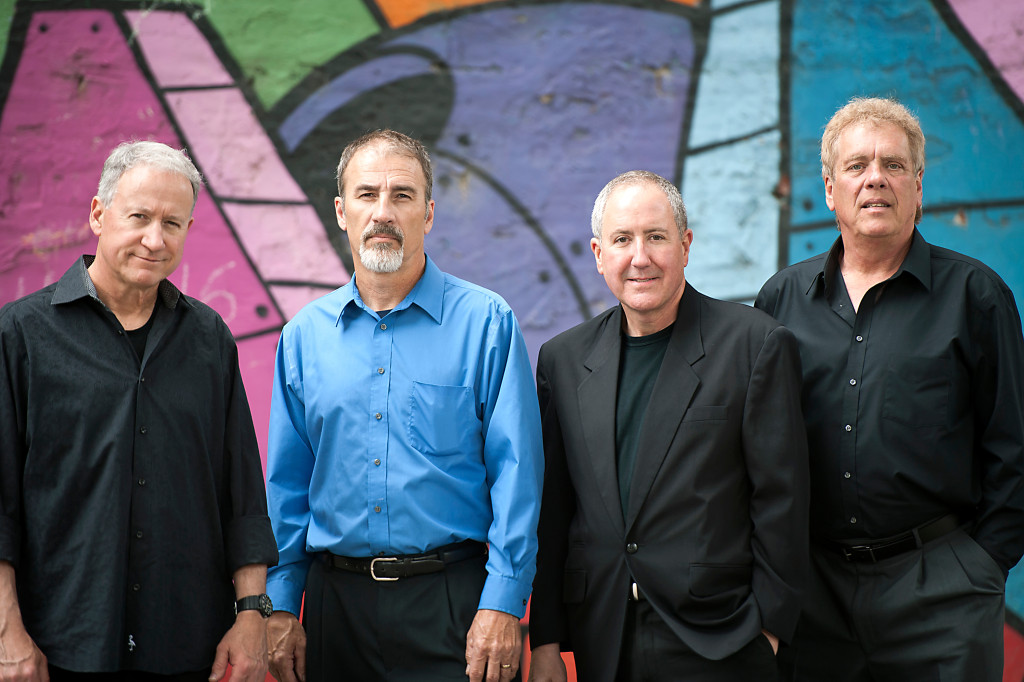 The Cat Daddy Band four piece lineup with Stu Grimes, Gary and Jerry Fletcher
The shot just above is Cat Daddy on New Years Eve at The Jefferson Lakeside Country Club, below at Enzo's in 2014.
Cat Daddy with Bill Roberts on guitar, Stu Grimes on drums and Gary Jacobs on bass. Everybody sings!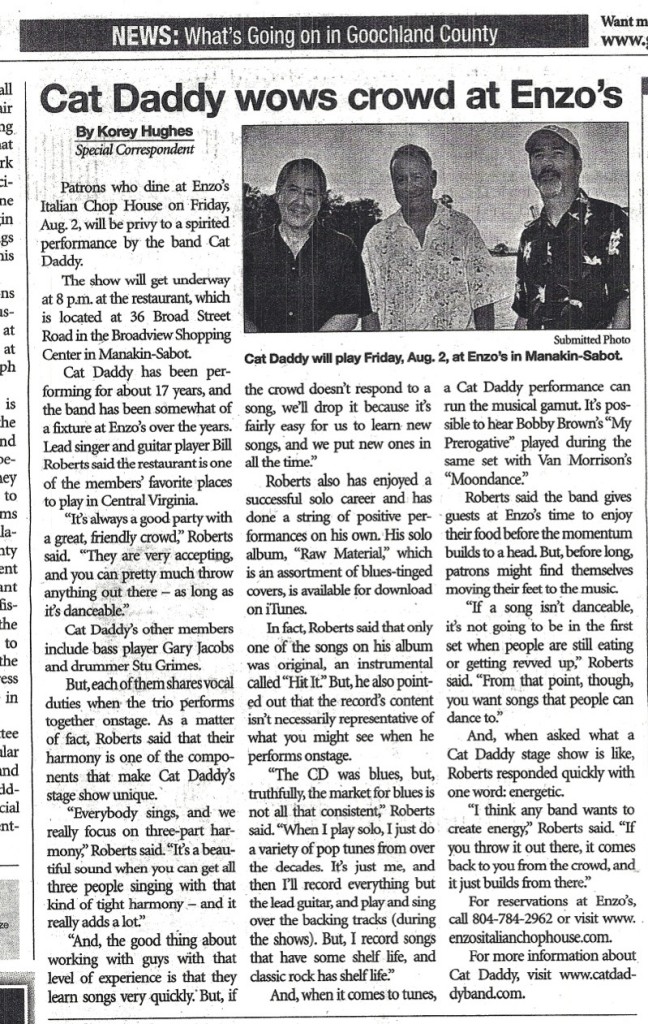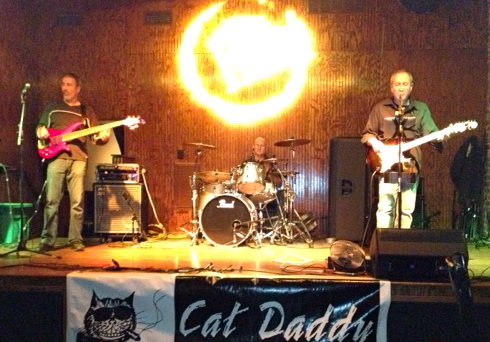 Cat Daddy included Bill, Danny Booth on drums and Gary Jacobs from 2008 – 2012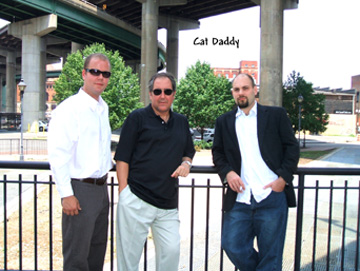 From 2005 to 2008 the Cat Daddy lineup was Bill Roberts, Brian Stiglich on drums and John McCloud on bass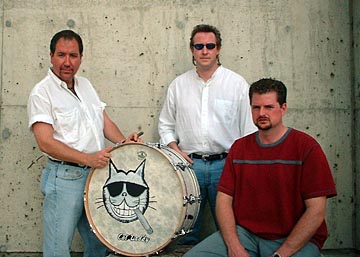 In the early 2000s the Cat Daddy Lineup was Bill Roberts on guitar, Mike Gallagher on drums and Steve Easter on Bass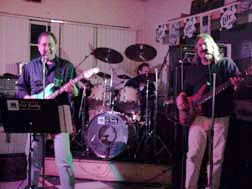 Cat Daddy in the late 1990s with Bill Roberts, Jeff Lelik on drums and Frank Nichols on bass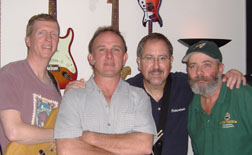 The original Cat Daddy and The Jam Junkies featured Michael Maher on bass, Jeff Lelik on drums and Mike Giles on lead vocal
Stu Grimes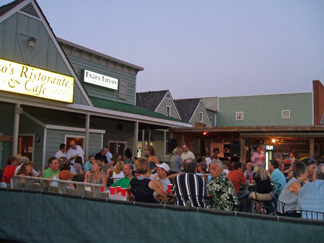 Enzo's before the addition.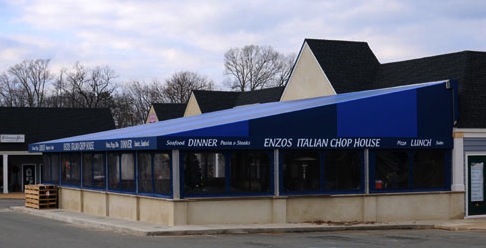 and after!
Enzo's provides any kind of night out from fine dining to casual with live music 2-3 nights a week.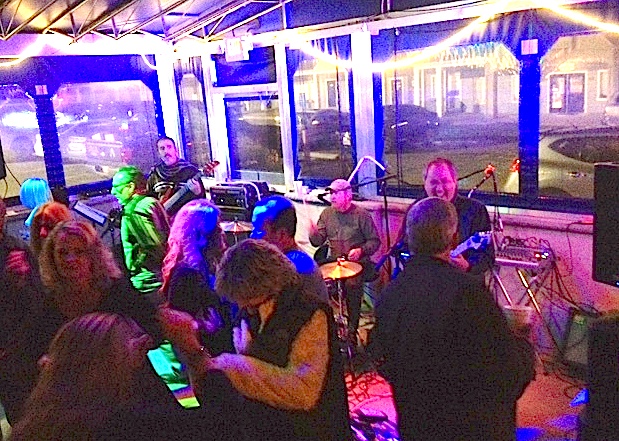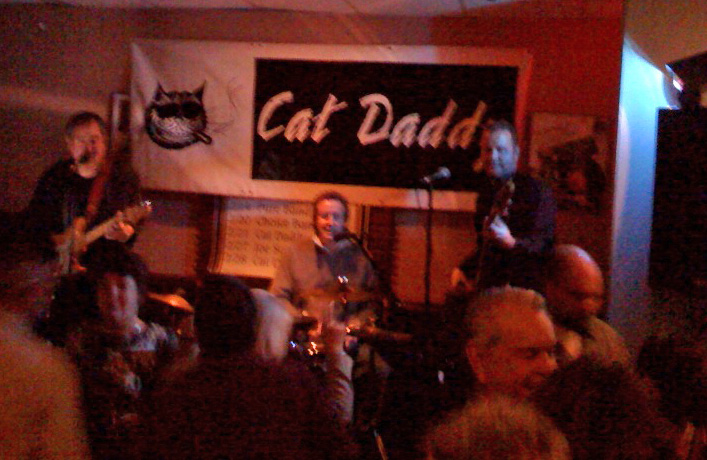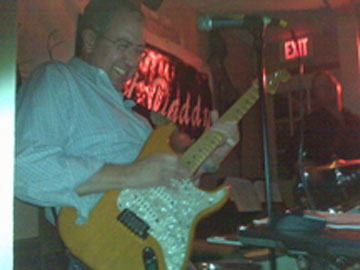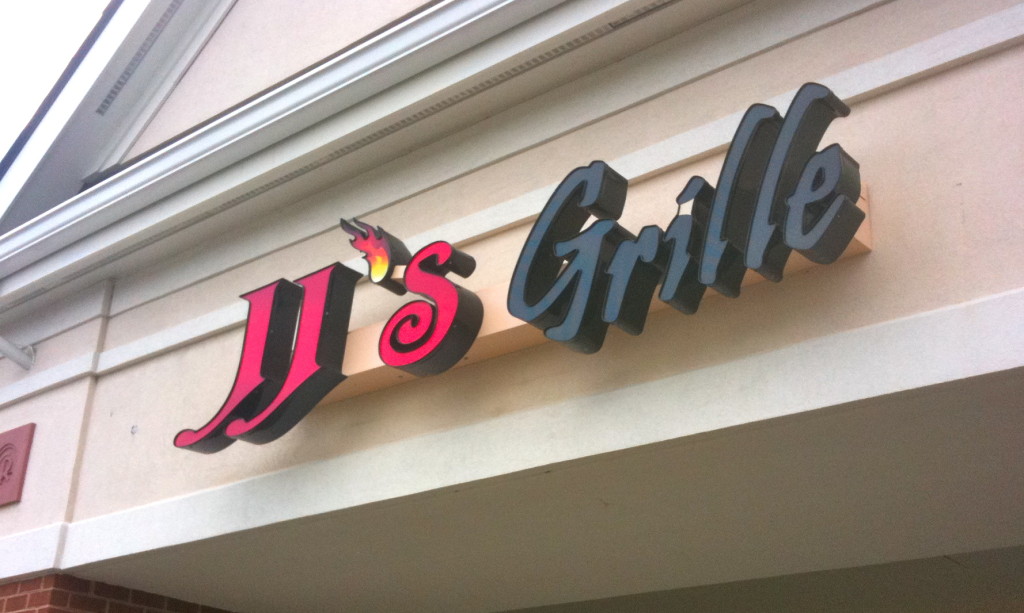 JJ's is a great neighborhood place with an incredible staff. JJ's is fun and the food is good.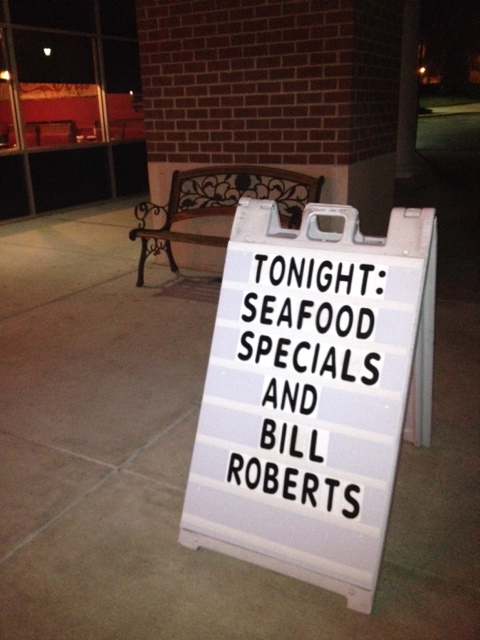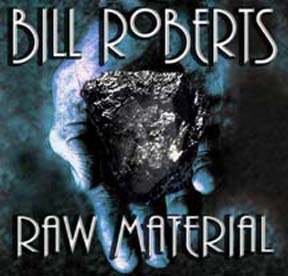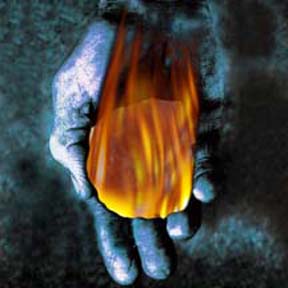 Bill's CD Raw Material is a collection of Blues covers . Raw Material is available at Cat Daddy, Bill Roberts solo gigs and on-line at iTunes and Amazon.com
Excellent Guitar Work on a Classic Blues-Rock Retrospective.
Review by indiebluesfan
Who is this guy? Bill Roberts is an amazing undiscovered talent with fine taste in classic blues-rock. Speaking of Taste, he delivers a cover of Rory Gallagher's Railway and Gun that is true to the original. Johnny Winter , Stevie Ray Vaughan and the Yardbirds' Clapton, Beck, and Page are all respectfully covered. Liner notes say Roberts plays and sings everything on the CD. How can I find out more about this guy? When does he tour? A great collection from beginning to end.
Thank you indiebluesfan!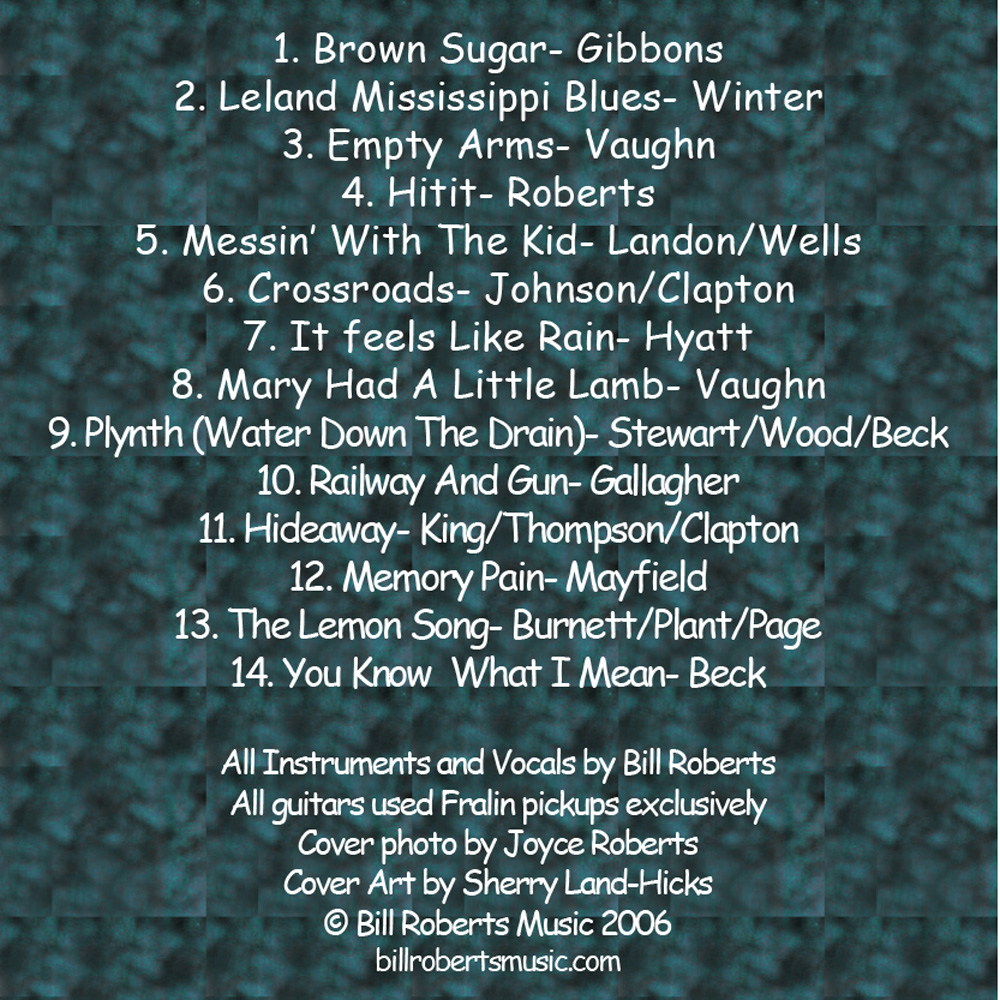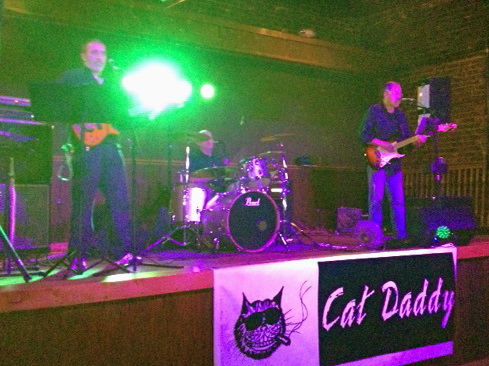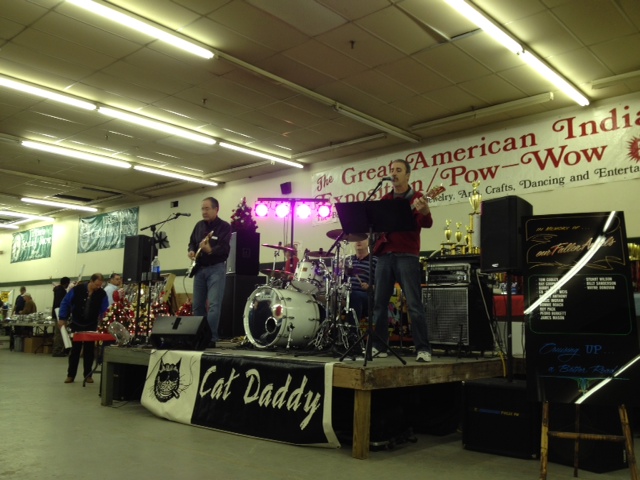 Cat Daddy at the Showplace for the Rods and Custom Car Show
We played songs about cars and music from the era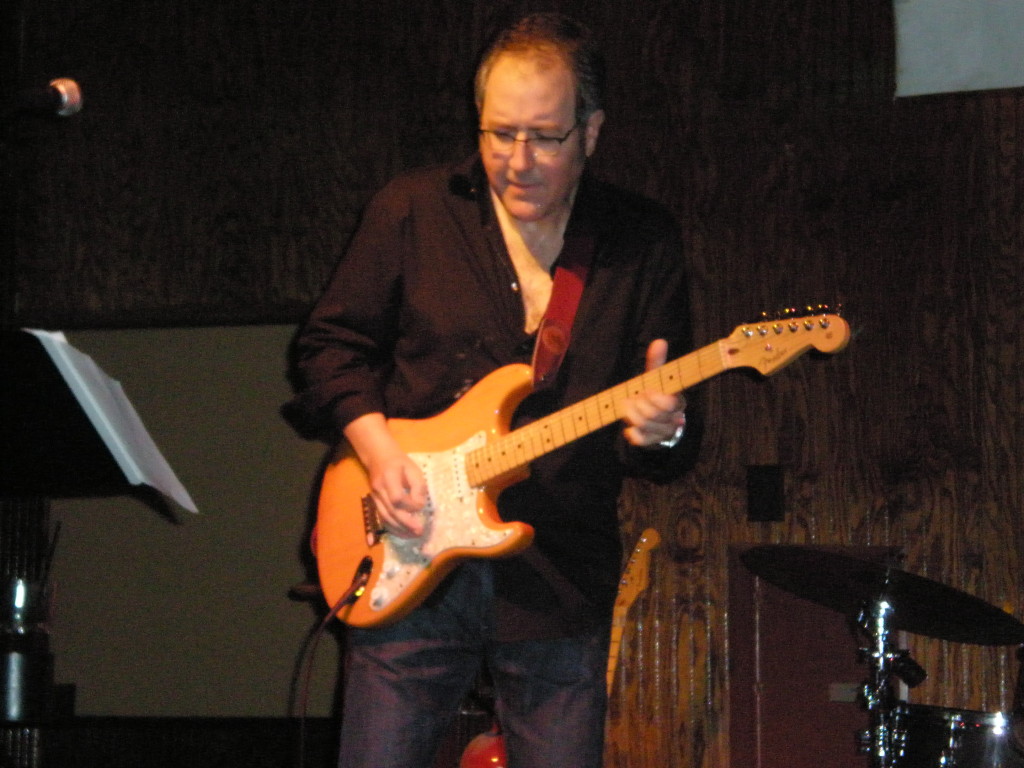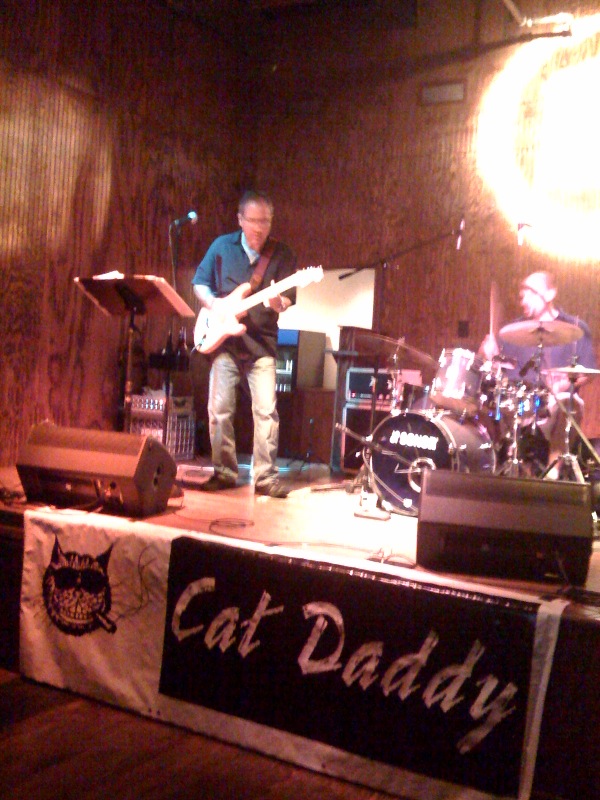 At Cap Ale we play a whole night of Blues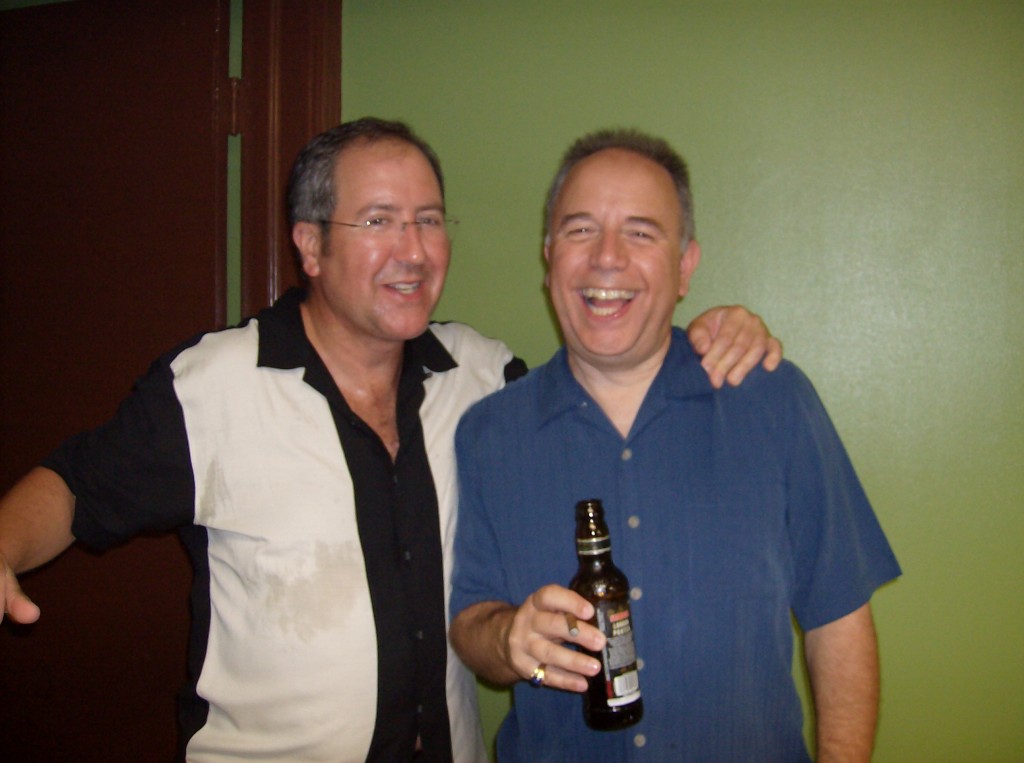 In the green room with James Offie of Pure & Sinful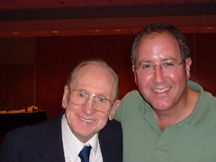 With Les Paul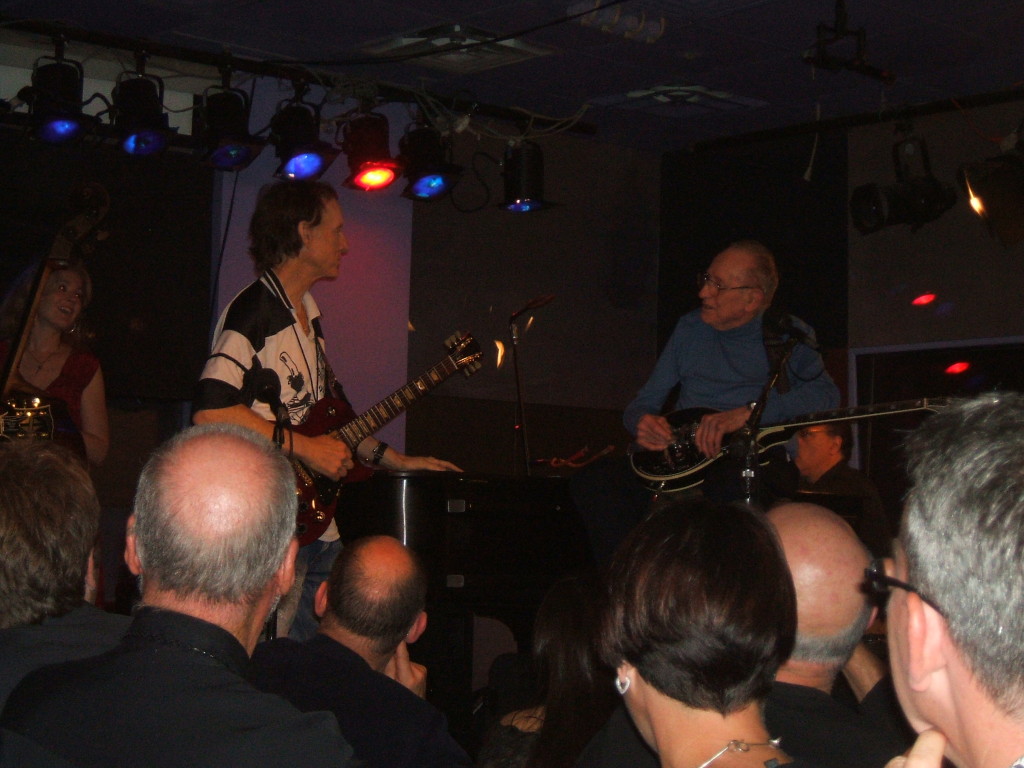 Robbie Krieger of The Doors sits in with Les Paul at Iridium in NYC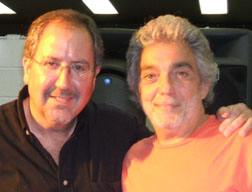 Drummer Steve Gadd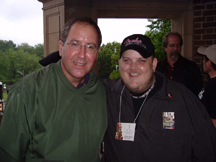 Johnny Hyland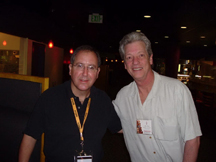 John Hammond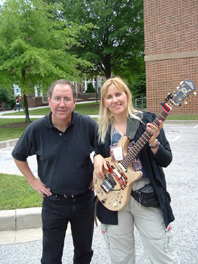 Jennifer Batten in 2004. Batten played with Jeff Beck and Michael Jackson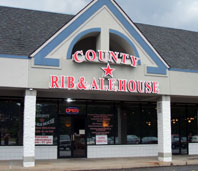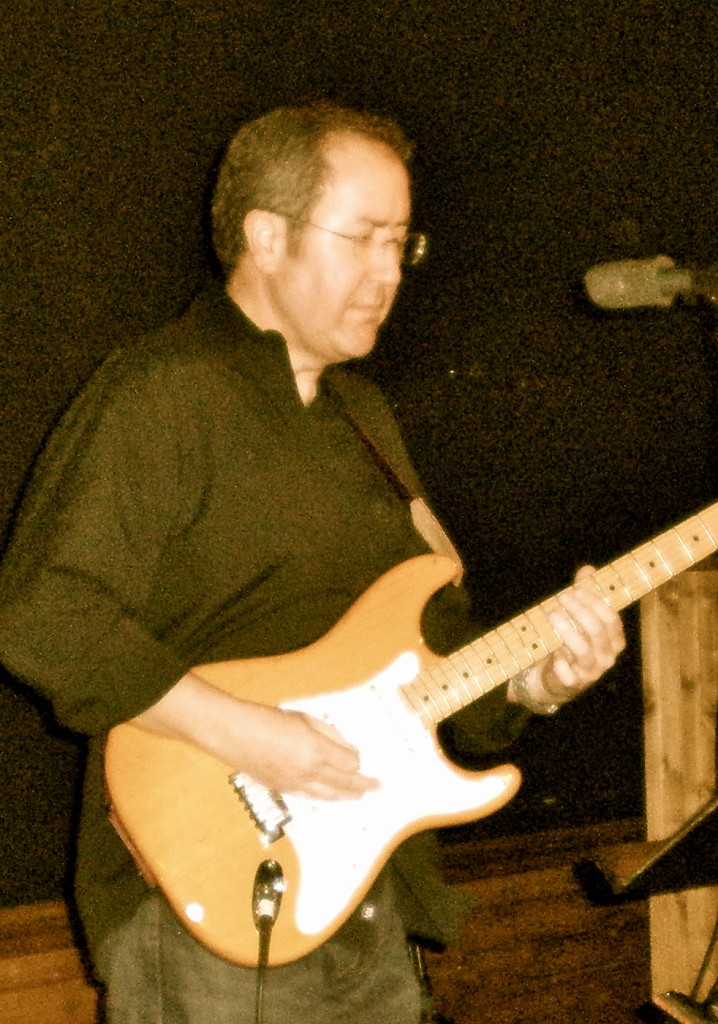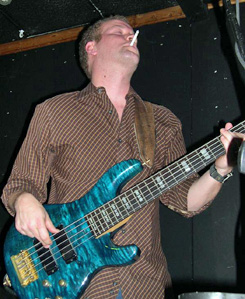 Cool guy John smokes into the zone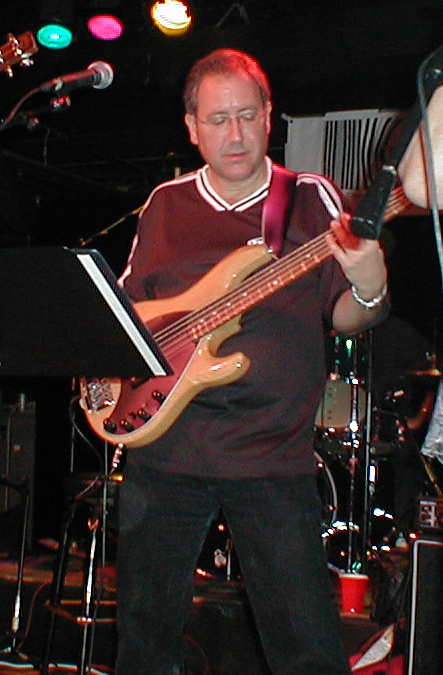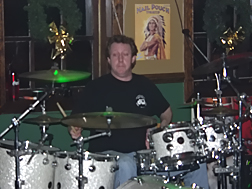 Check the Music page for a sample of Mike on these drums
This Gallery page is a tour of some bands Bill has played with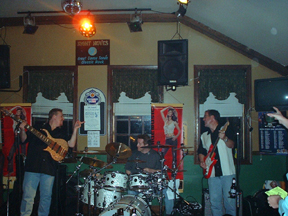 The Keith Horne Band



Bill played drums with the English Channel in 2007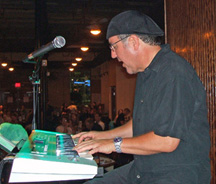 Keyboards with Pure & Sinful
And on bass with Ron Moody and the Centaurs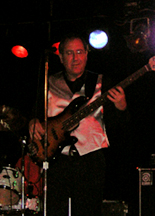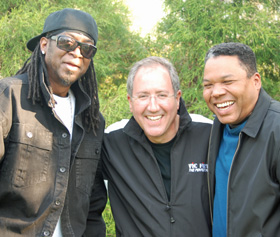 Jerome Brailey aka Big Foot and Jeff "Cherokee" Bunn from Parliament /Funkadelic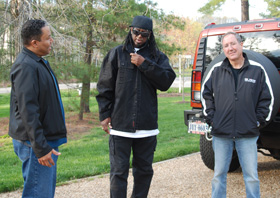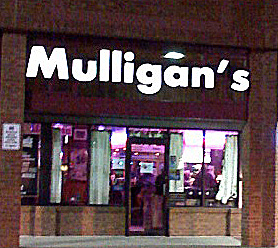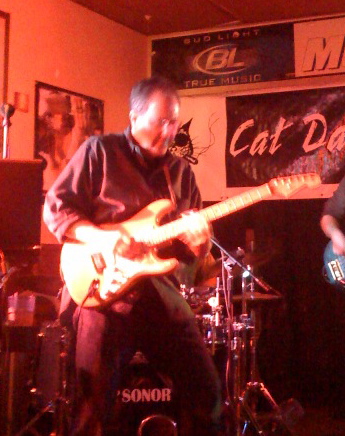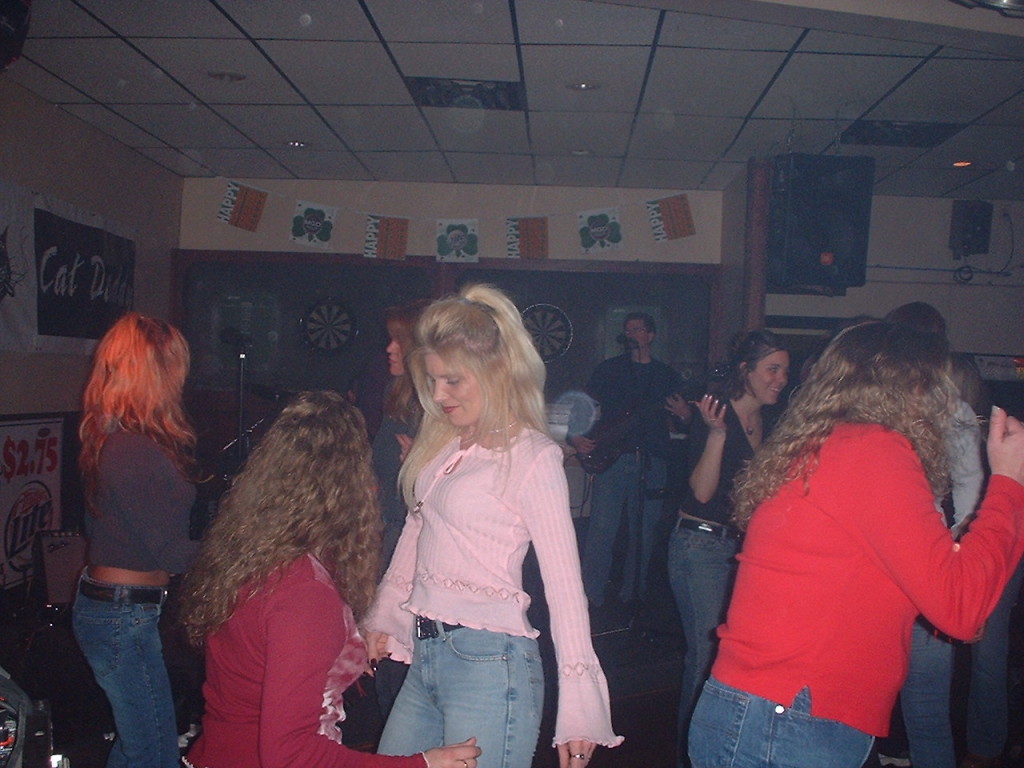 We love to watch the ladies dance!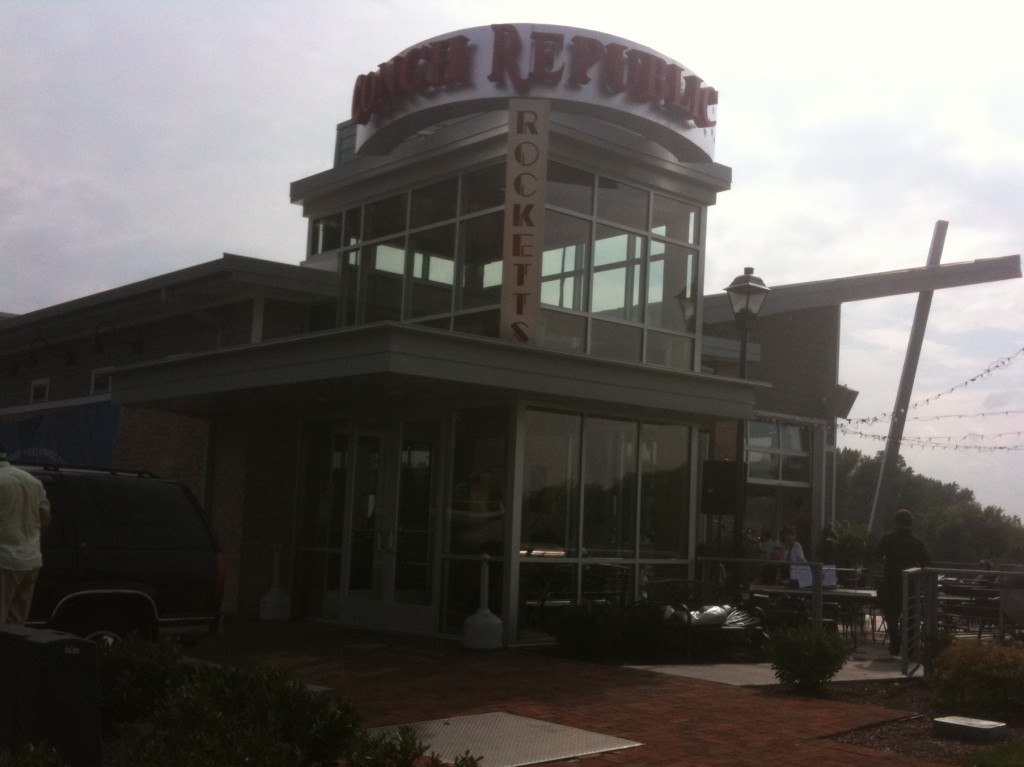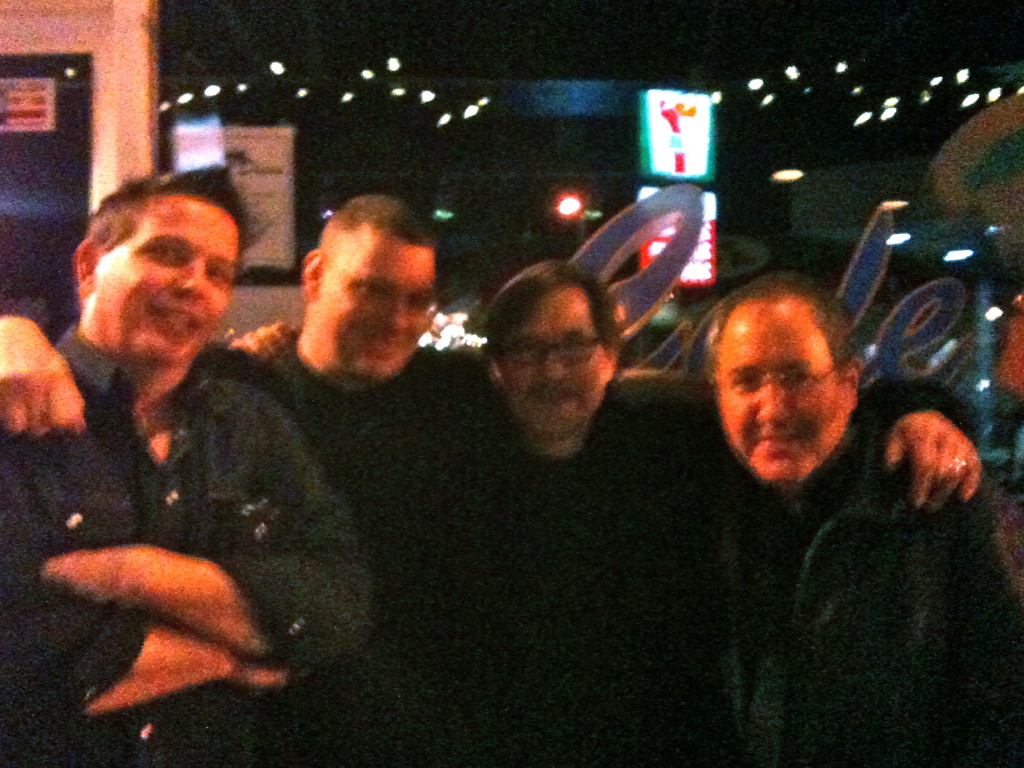 Bill with Hot Skillet. Phil Pearce and the guys played Richmond venues like Cafe Diem, The Conch Republic and The National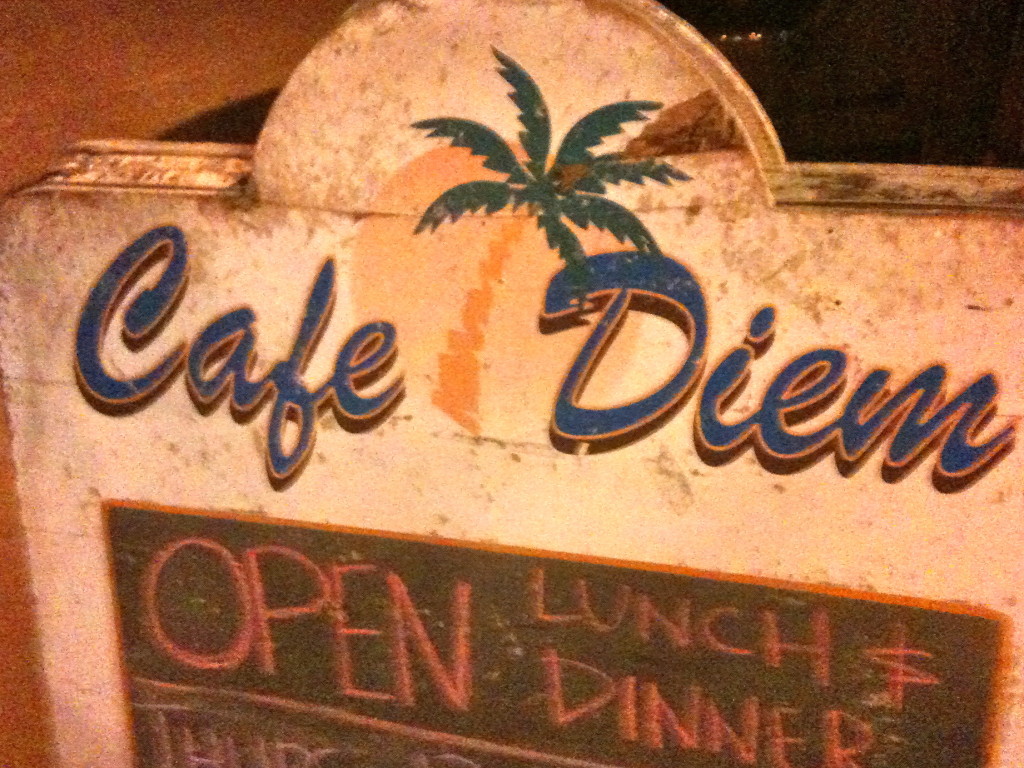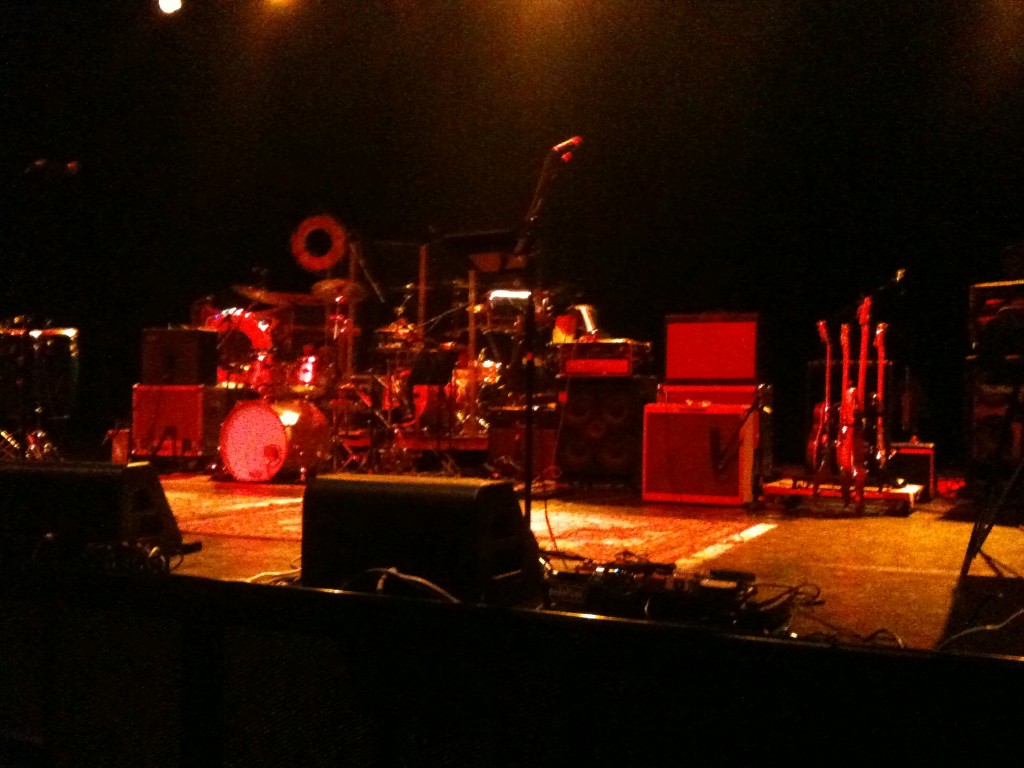 Hot Skillet's gear ready for a set at The National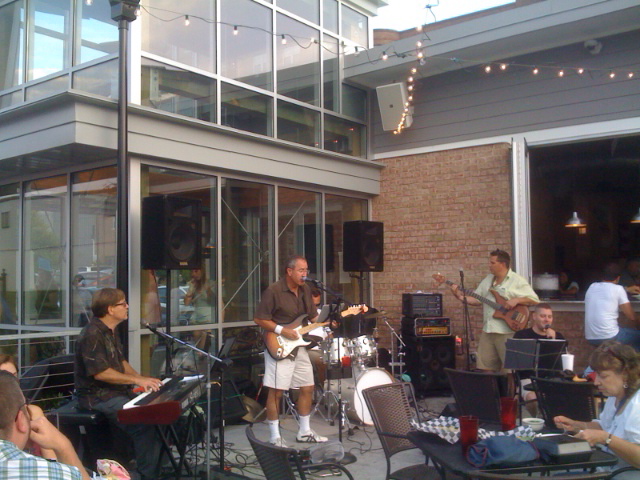 Hot Skillet at The Conch Republic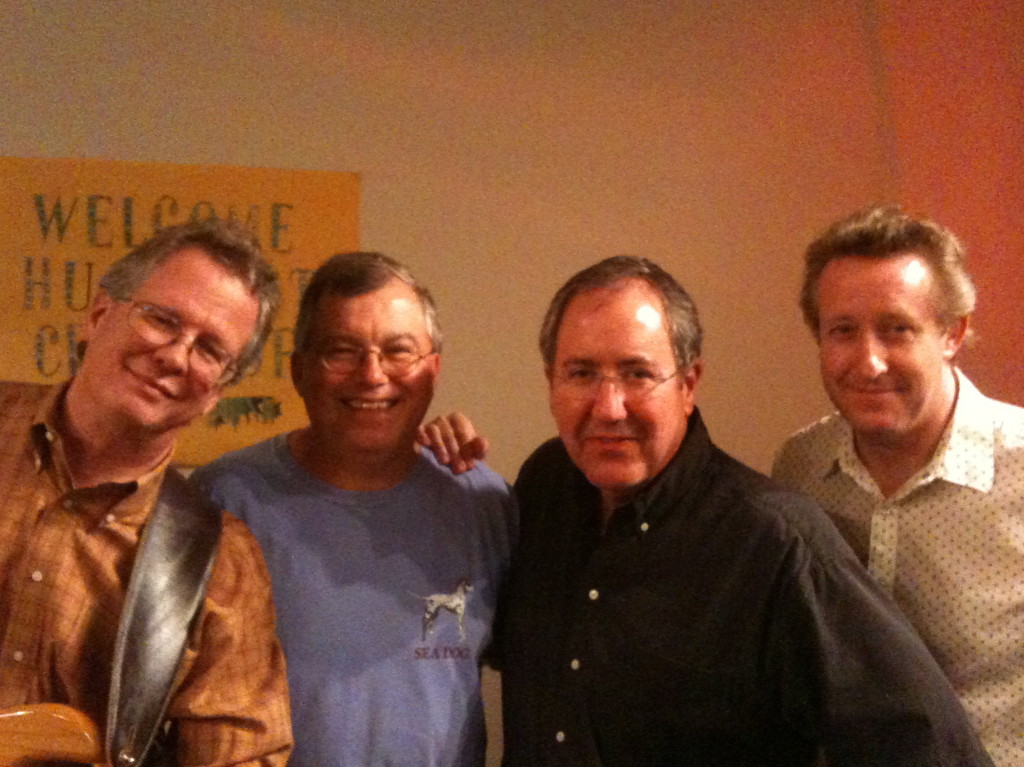 Hoosier Daddy with Mike Holland, Pat Gregory and Mike Gallagher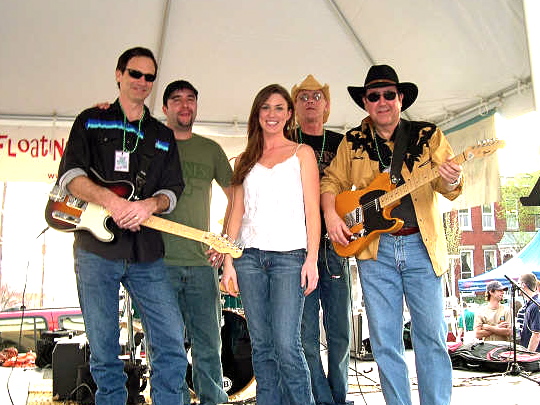 Country band Tears and Whiskey at the Irish Festival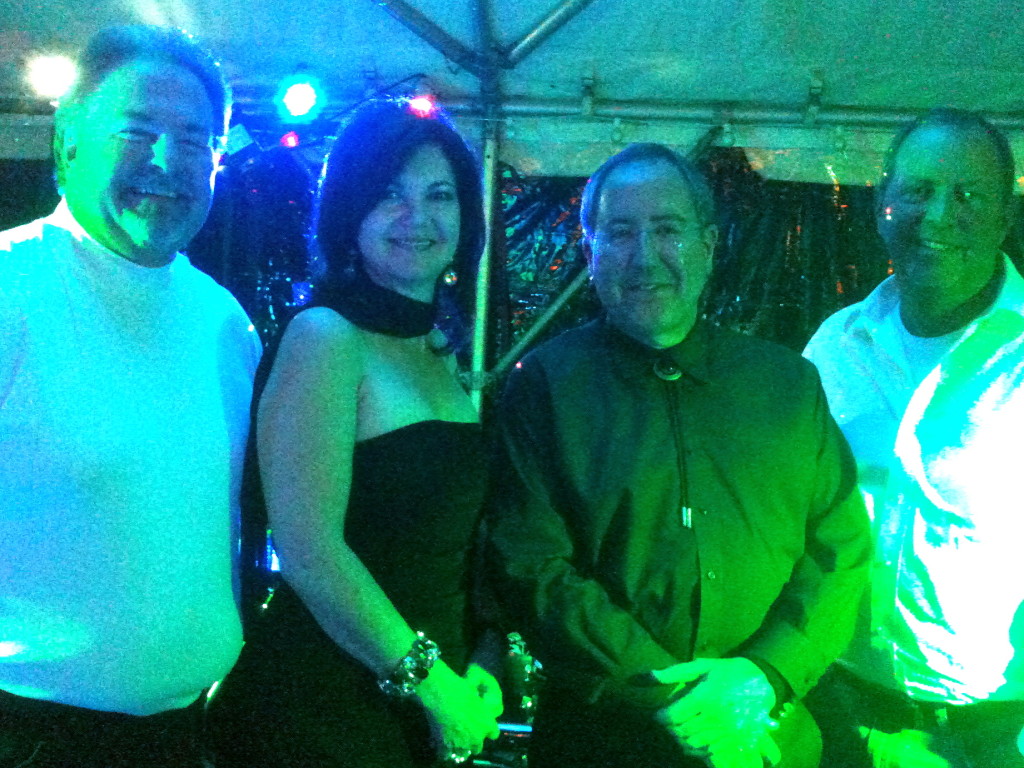 Wild at Heart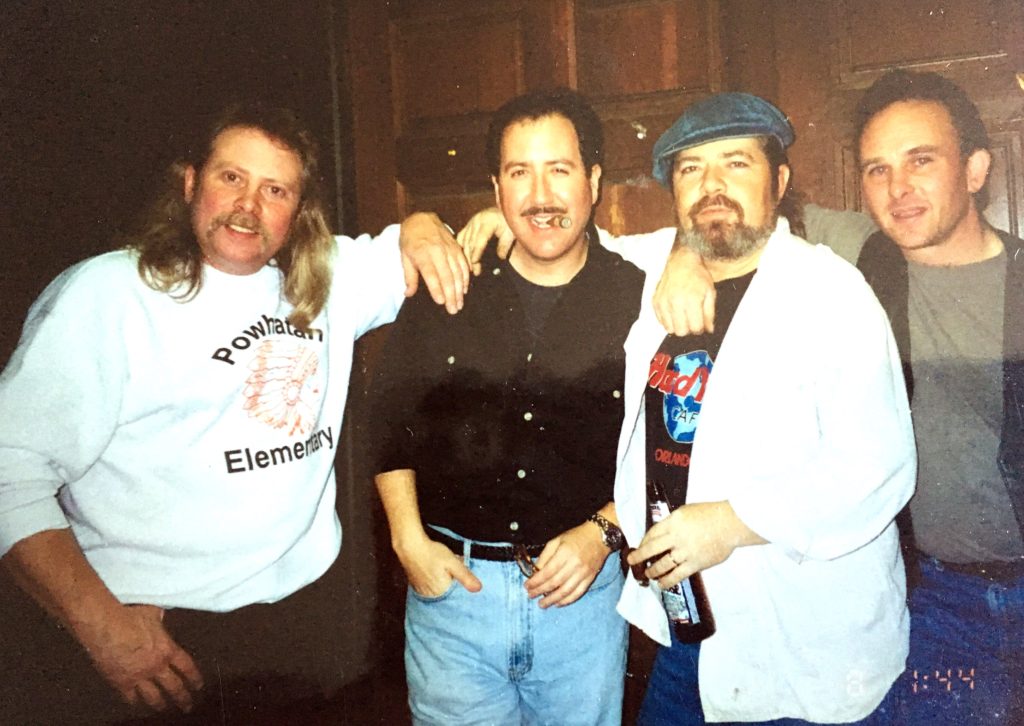 The Original Cat Daddy Lineup
Frank Nichols, Bill Roberts, Mike Giles, Jeff Lilich in 1995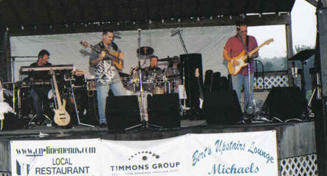 Anchor Point with Mark Szefranski, Keith Horne and Mike Gallagher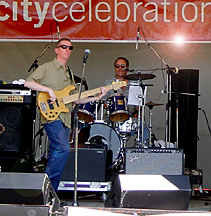 Bill on drums and Mike Maher play Browns Island with Big Boss Man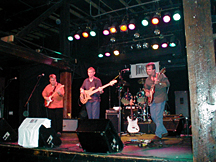 With Big Boss Man at the Canal Club
With BBM at Goodfellas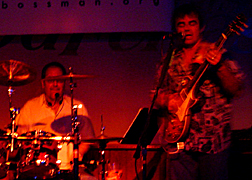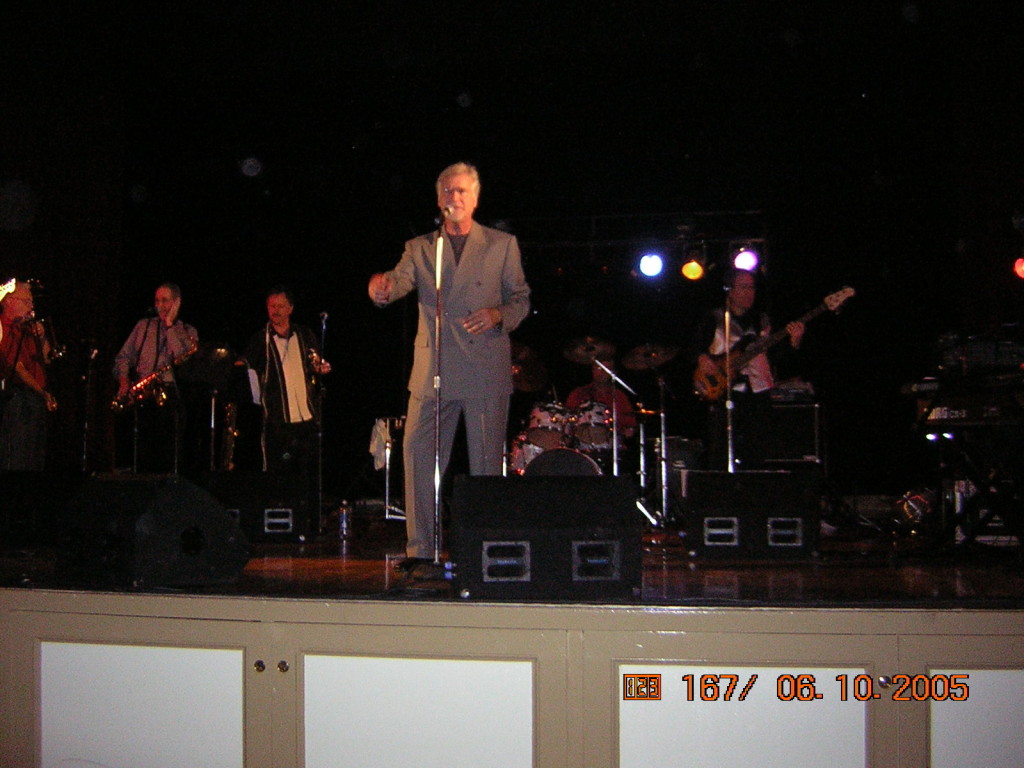 On bass with Ron Moody and the Centaurs
Ray Pittman below, played keyboards in that lineup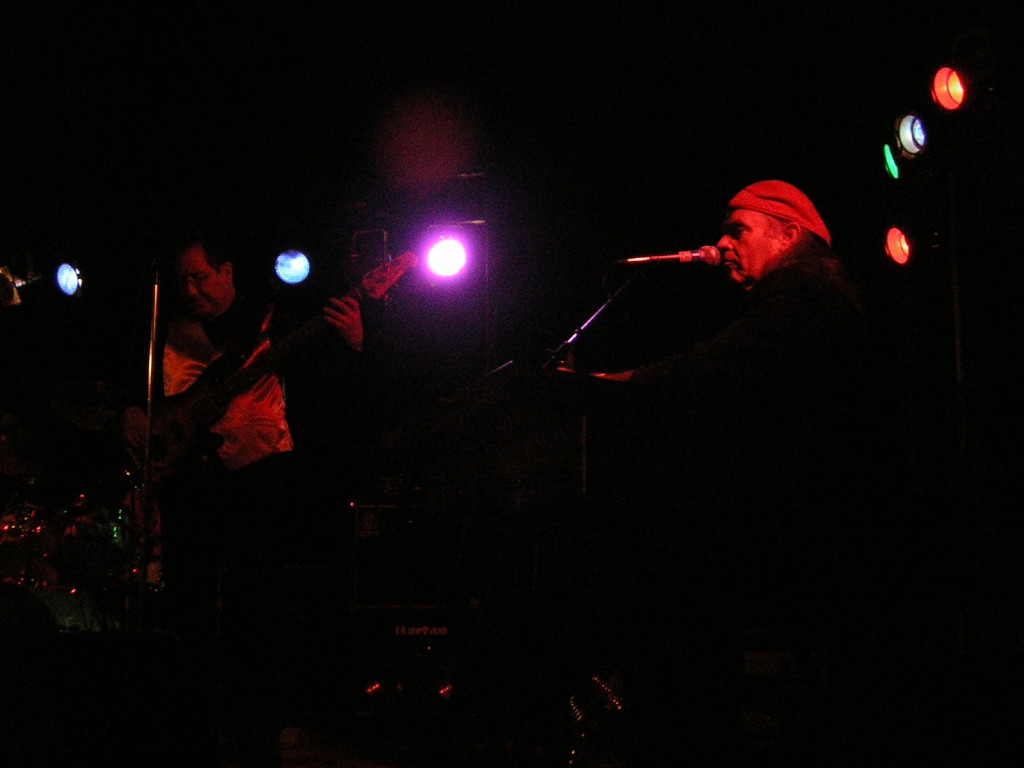 Back in the 80s…

Bill played with the Baltimore band Spring from 1981 to 1993. Spring played private parties only and occasionally used a female vocalist. Above with Sharon Starchack
Spring featured Rick Teufel on drums, Ron Bell on keyboards with Patty Bannister on vocals.
Bill also played in a duo with Patty called Double Time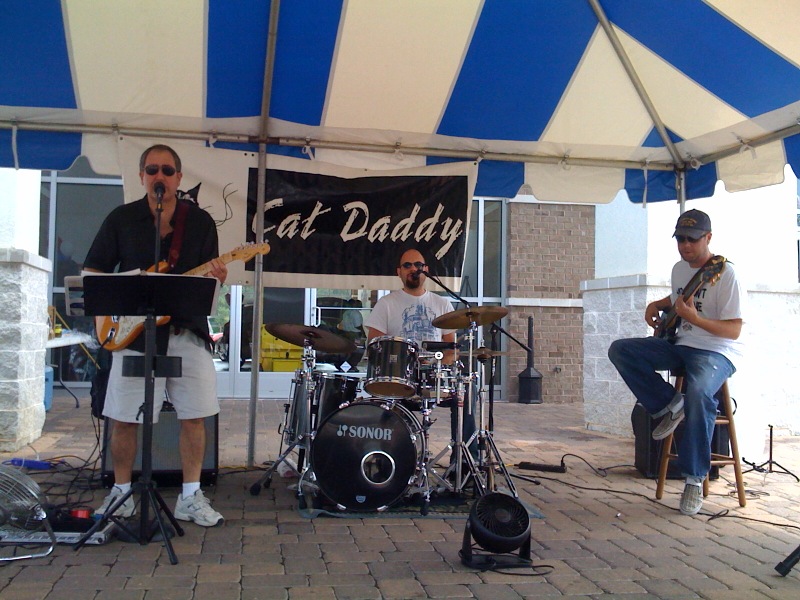 Bill, Brian and John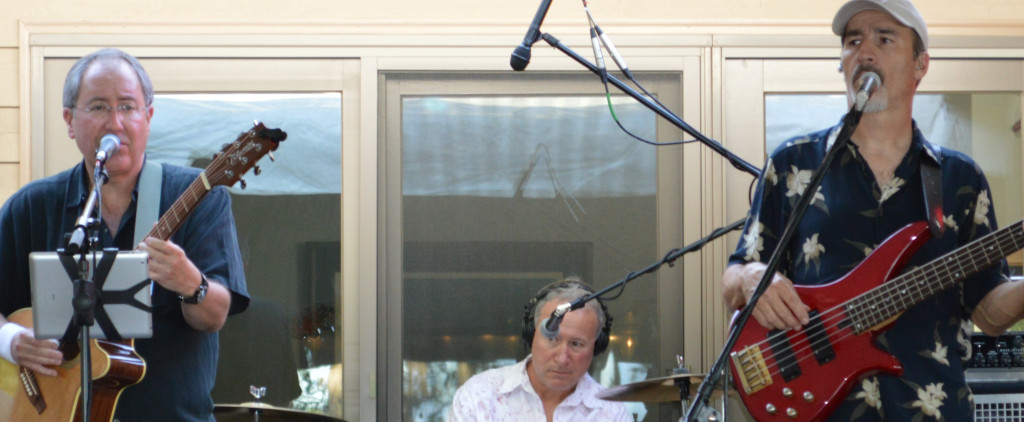 Bill, Stu & Gary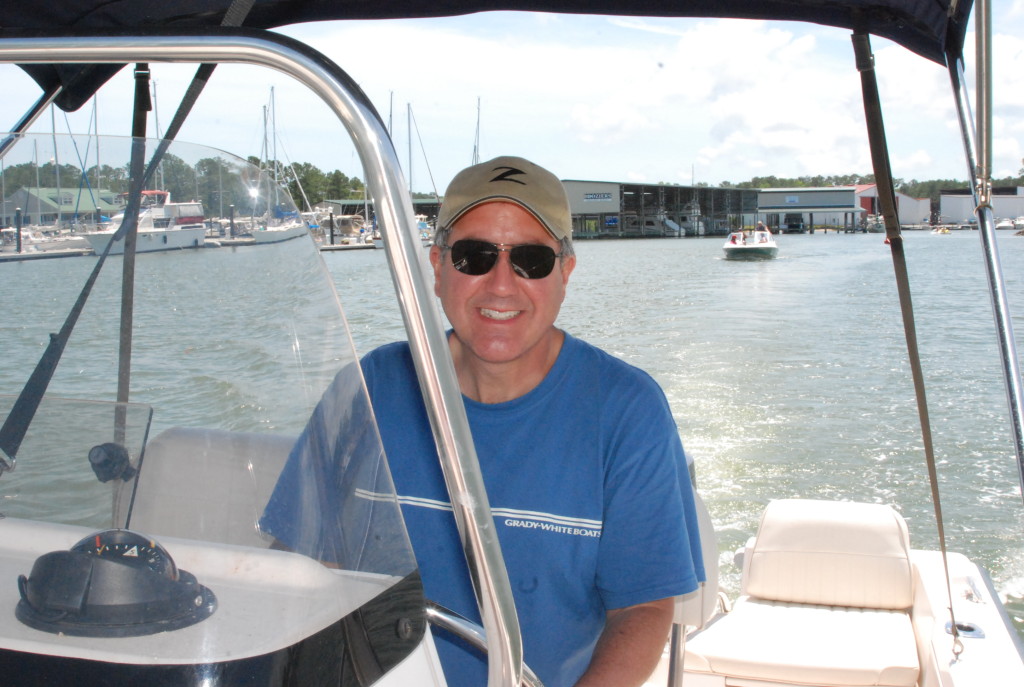 Bill pilots the Grady White through Broad Creek
Sit up straight class!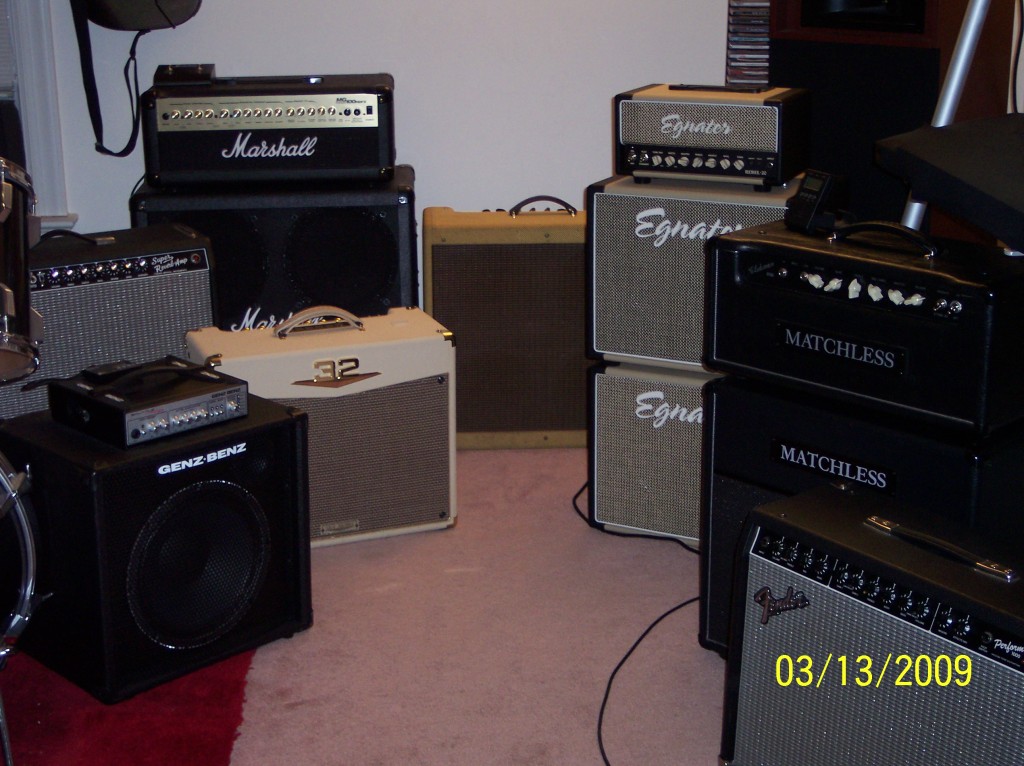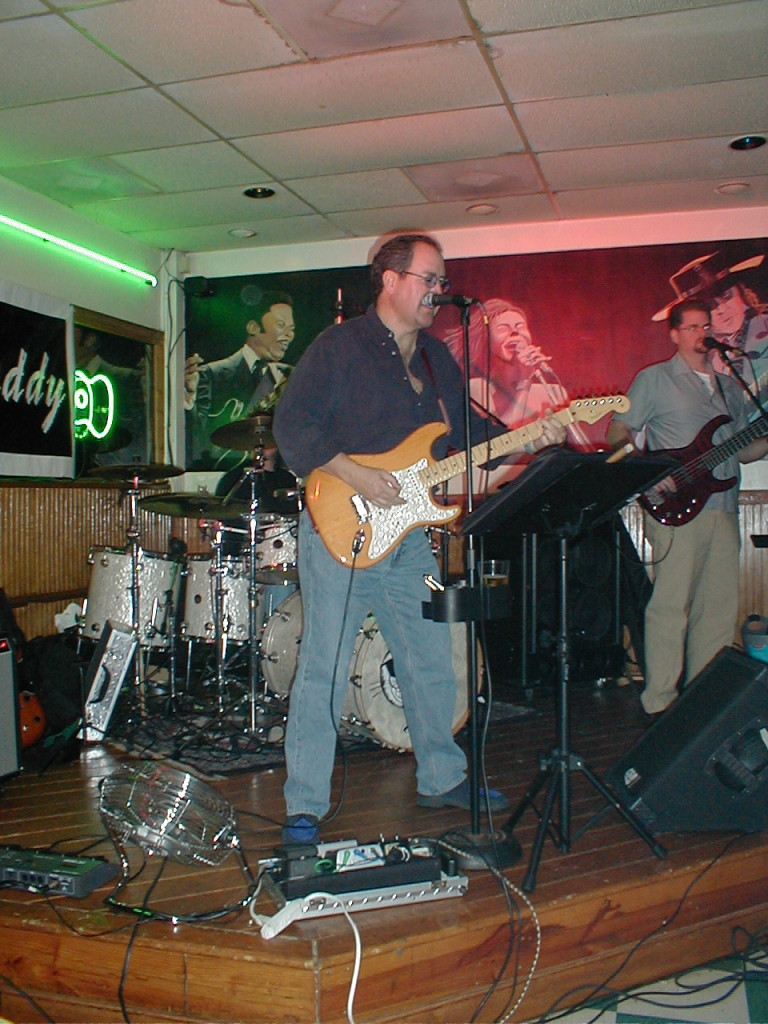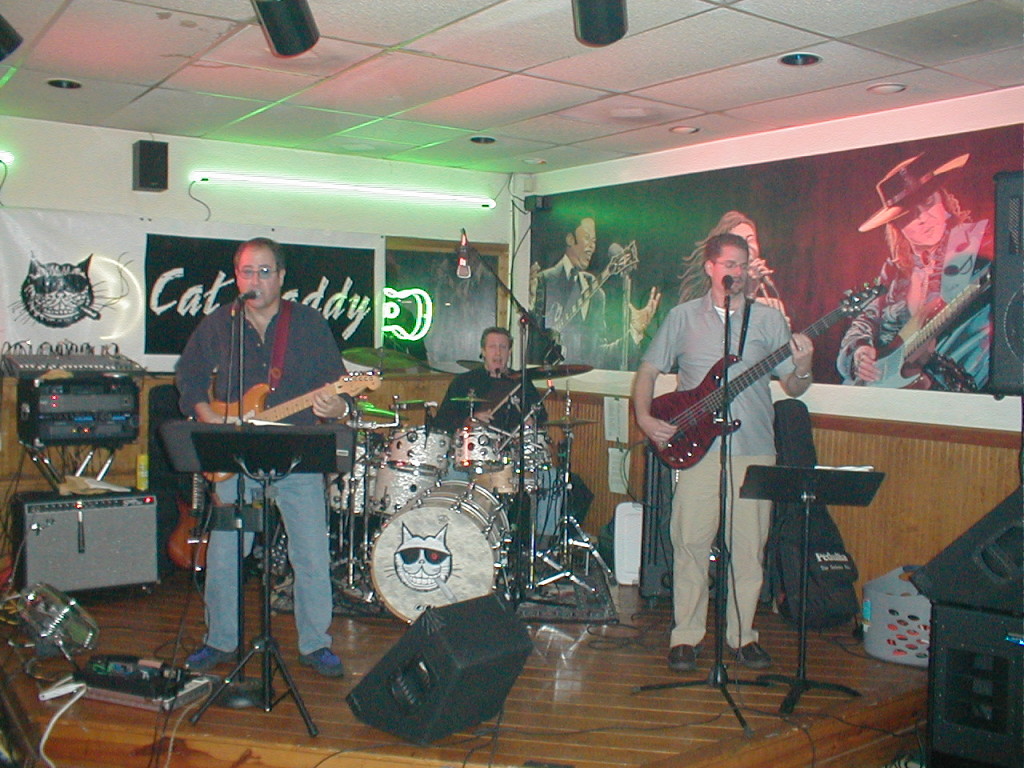 Cat Daddy at Rock Falls Tavern. Check out the cool mural!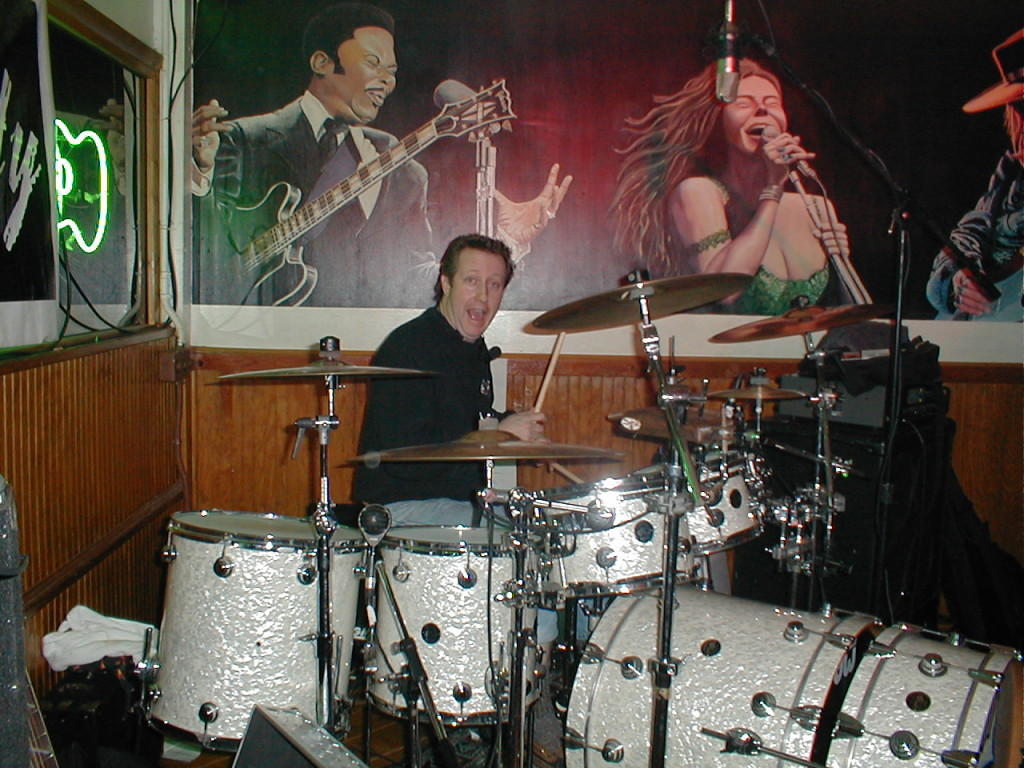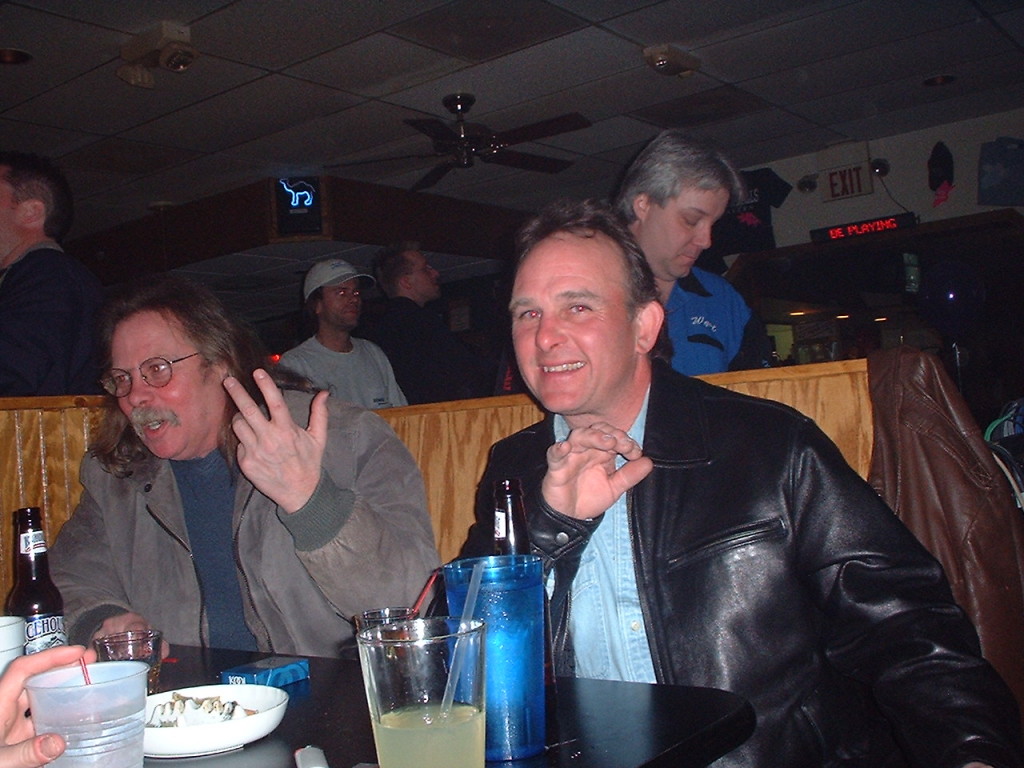 Original Cat Daddy rhythmn section Frank Nichols and Jeff Lelik with sound man/drummer Tim Wyatt in the background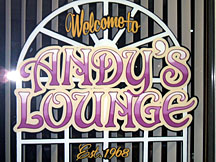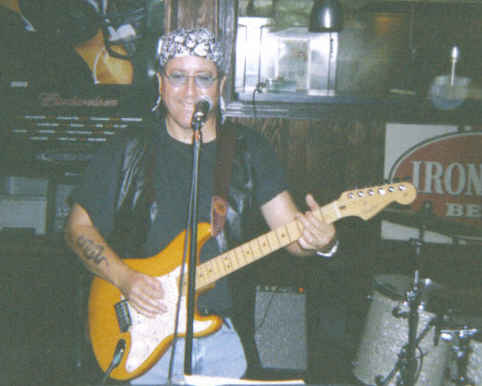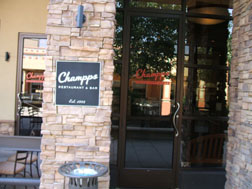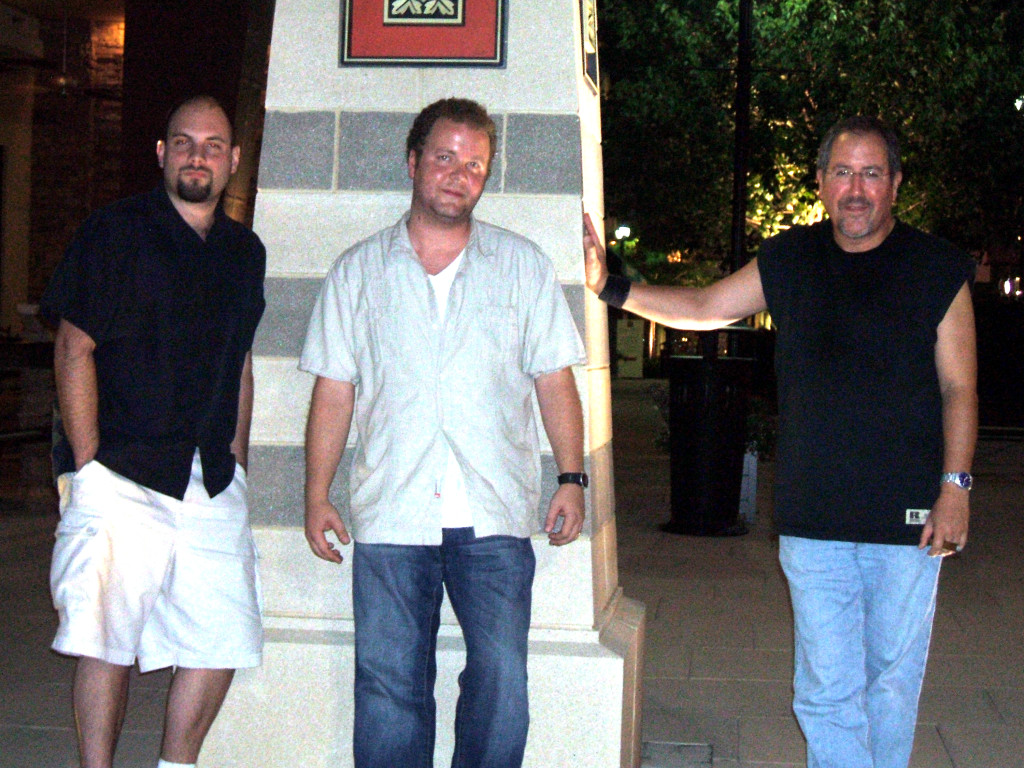 The first Cat Daddy Gig with Brian and John at Champs in Stony Point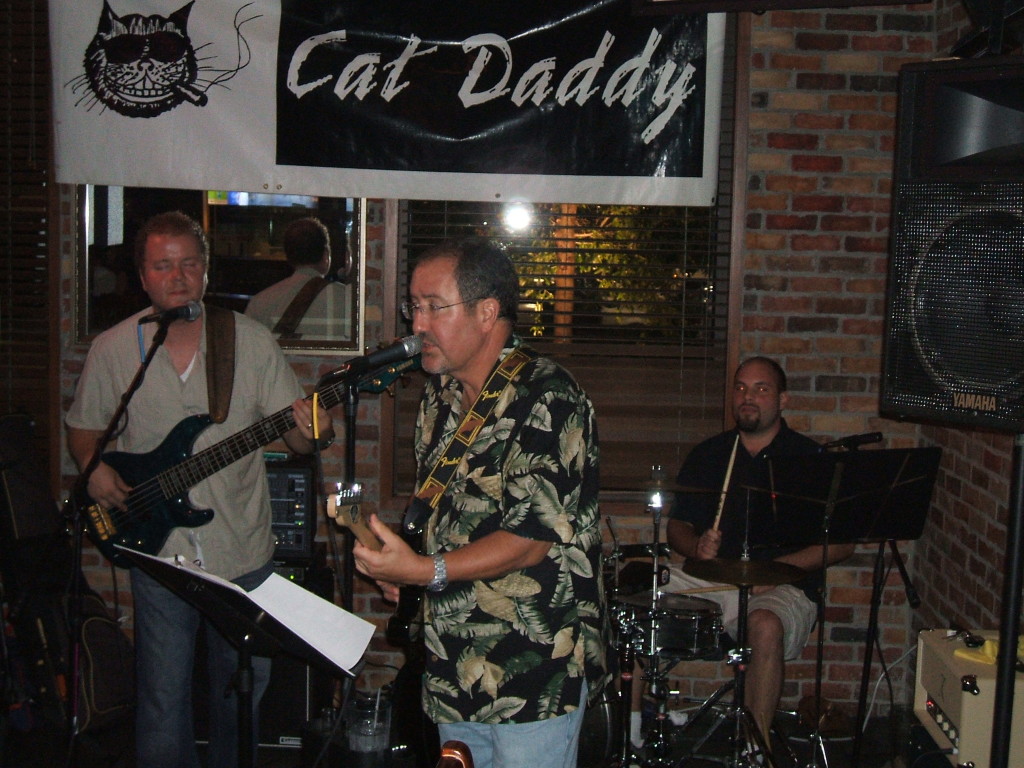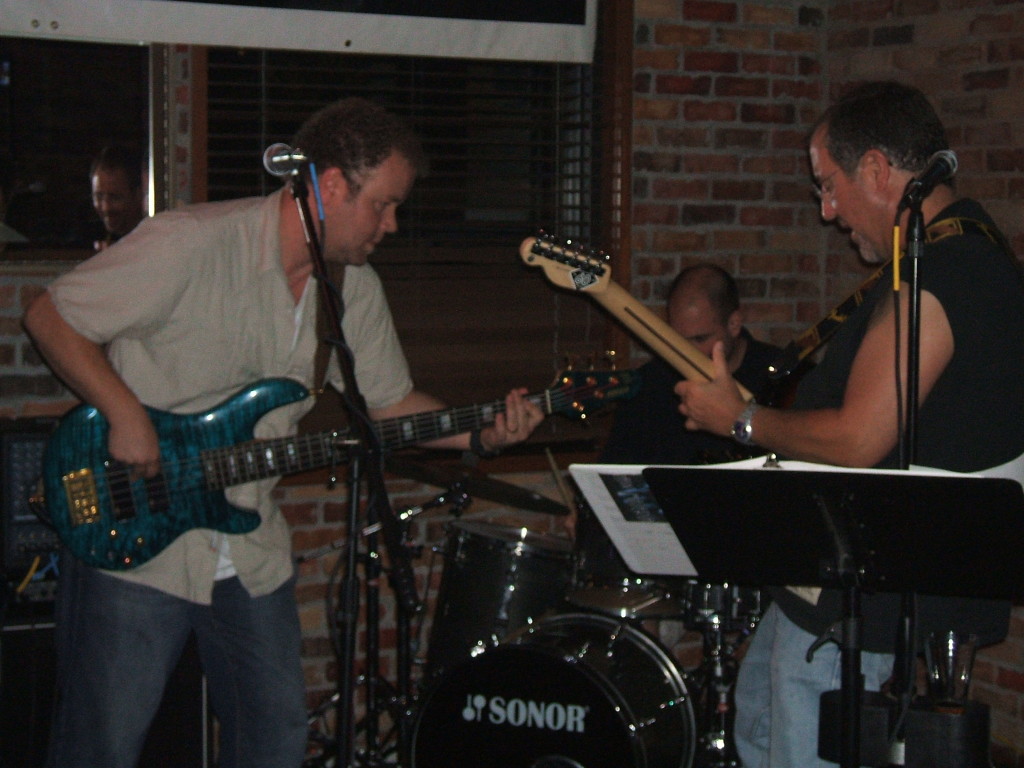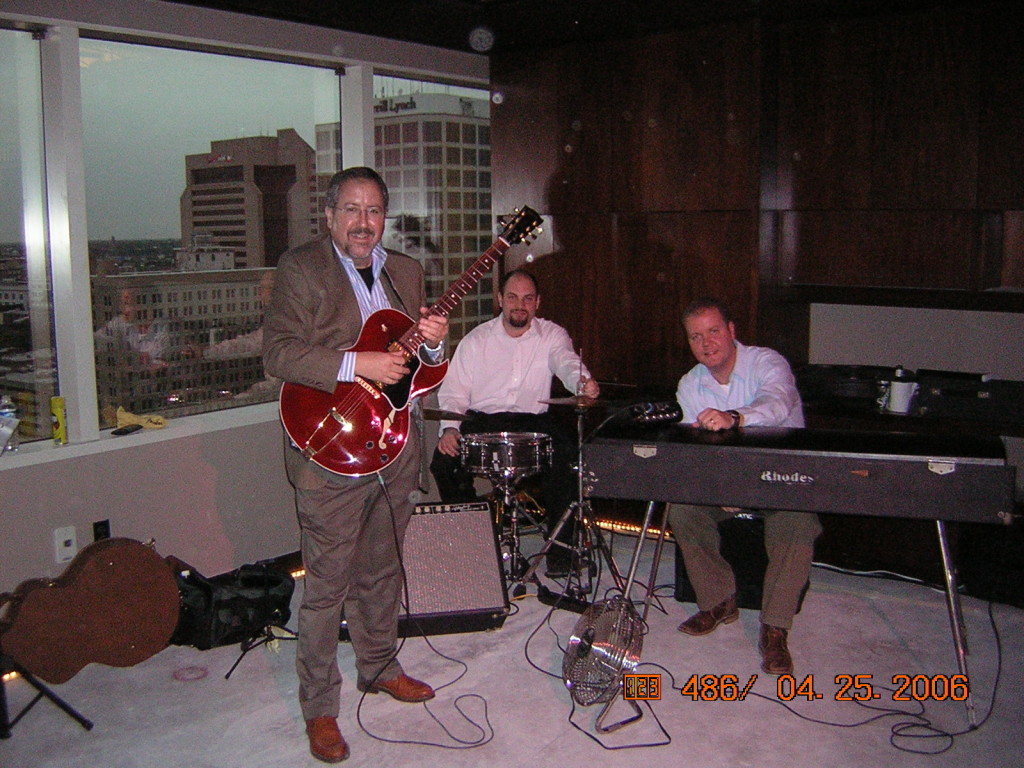 Bill, Brian and John could morph into a jazz trio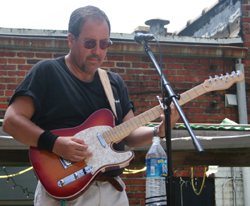 Watermellon Festival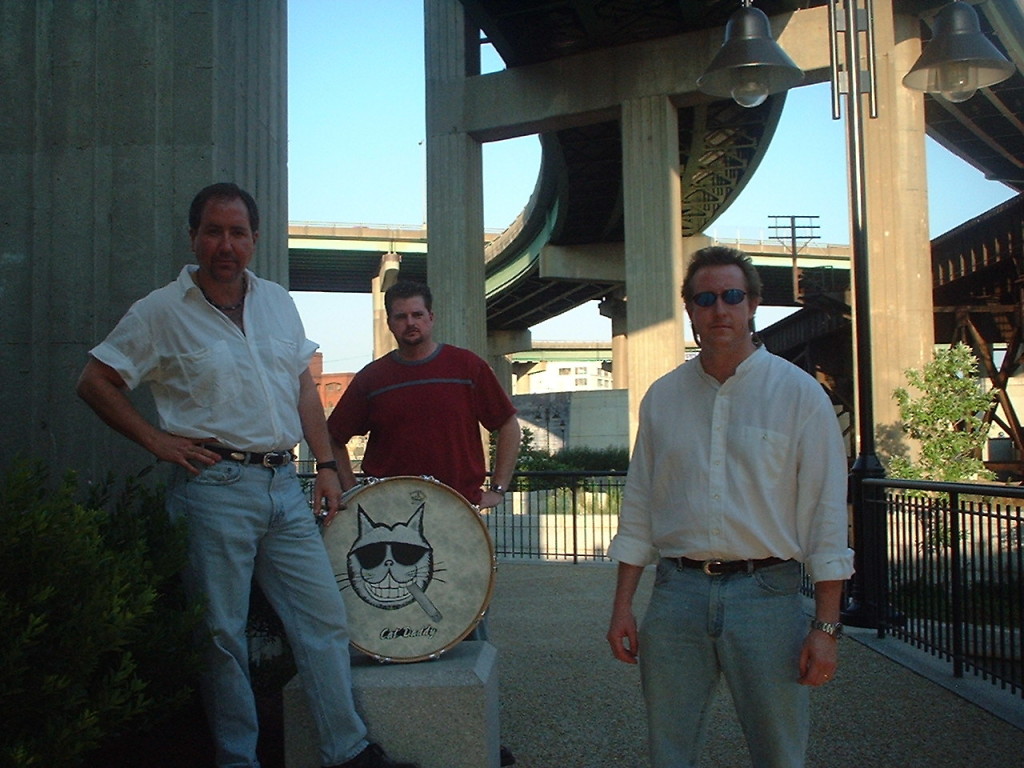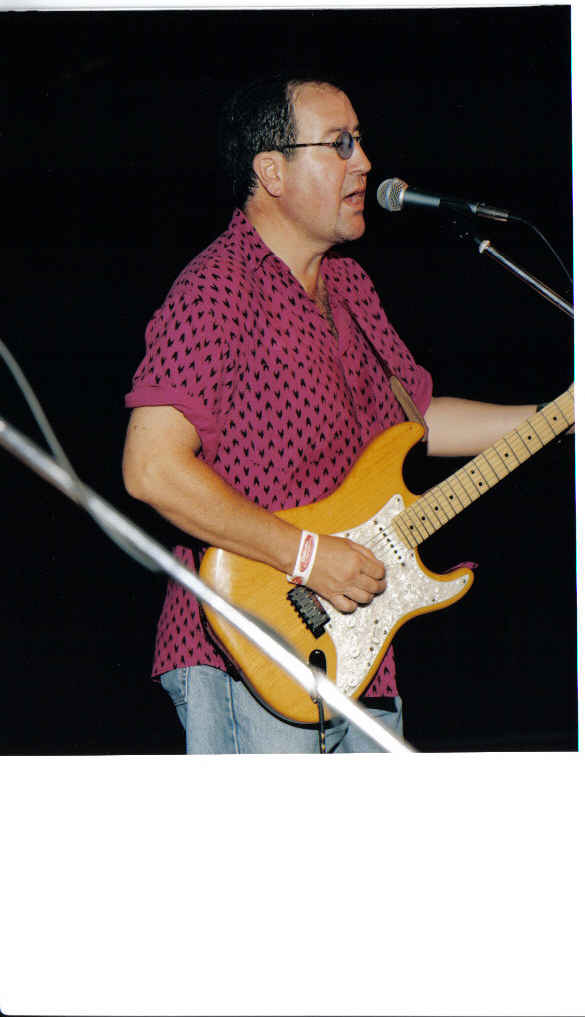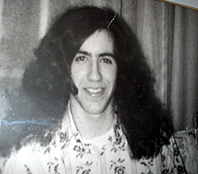 At age 16 wishing he was Jimmy Page