Bill Roberts plays guitar, bass, drums, keyboards, harmonica and more. Bill sings and plays guitar in Cat Daddy.  In his solo act, he sings and plays guitar along with backing tracks of hundreds of songs he has learned and rerecorded,  instrument by instrument in the recording studio. You could call him a one-man-band. His multi-instrumental ability creates an exceptional act suitable for restaurants, clubs and private parties. 
Bill is a multi-instrumentalist and singer. He learns every instrument of every song in his repertoire and rerecords the backing tracks minus the lead vocal and guitar. Live, he sings and  plays guitar over the backing tracks giving you the sound of a FULL BAND.
"Bill, Just wanted to thank you again! The party was a hit and you were great!       Bob B.
Below is a list of songs you might hear when Bill Roberts plays solo.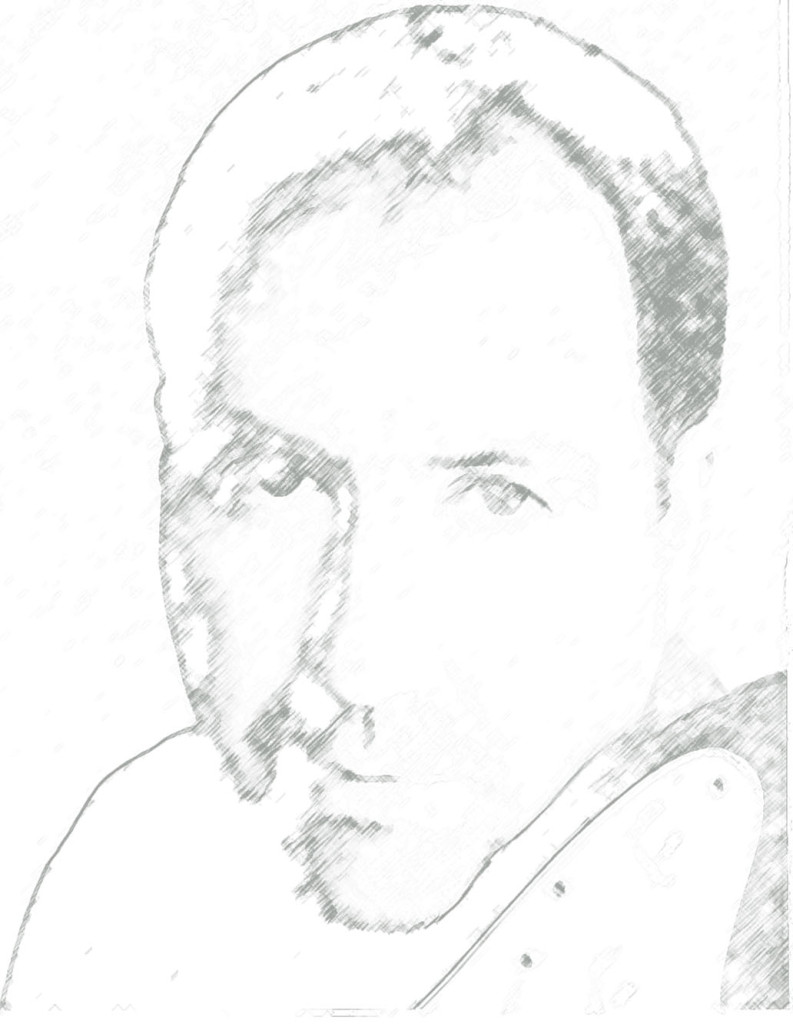 Bill,      Thanks for making our party such a huge success!
Our friends loved your music!!!
We all had so much fun dancing to it!!!
Karen H.
Video of Bill's Solo Acoustic Show
https://www.youtube.com/watch?v=3WxW86ZvfTk&feature=em-upload_owner

"You have a home here" Jacki B, Owner -JJ's Grille
 Rock, Country, Funk, Dance, Swing, Oldies, Beach, Acoustic, Electric,  etc, etc!!!

Get Down On It/Kool & the Gang
Mississippi Queen/Leslie West & Mountain
Black Hole Sun/Soundgarden
Sway/Michael Buble
Stay Tonight/Eagle Eye Cherry
Kyrie/Mr. Mister
Don't Fear the Reaper/Blue Oyster Cult
Too Much Time on My Hands/Styx
Drink In My Hand/Eric Church
Don't Close Your Eyes/Keith Whitley
Jessica/The Allman Brothers Band
Day Tripper/The Beatles
Shine/Collective Soul
I'm Not In Love/10cc
Bohemian Rhapsody/Queen
Stay Tonight/Eagle Eye Cherry
Blister in the Sun/Violent Femmes
Love My Way/Psychedelic Furs
Space Oddity:Major Tom/David Bowie
It's Not Unusual/Tom Jones
Chattahoochie/Alan Jackson
Radar Love/Golden Earring
Gentle On My Mind/Glenn Campbell
Talking In Your Sleep/The Romantics
I'm Looking Through You/The Beatles
All I've Got to Do/The Beatles
All My Loving/The Beatles
The Hustle/Van McCoy
Can't Get Enough of Your Love, Babe/Barry White
Purple Rain/Prince
Devil Went Down to Georgia/Charlie Daniels Band
Refugee/Tom Petty
Twenty Five or Six to 4/Chicago
Soul With a Capital "S"/Tower of ZZZPower
Inside Out/Eve 6
Blue Ain't Your Color/Keith Urban
Broken Halos/Chris Stapleton
Once You Get Started/Rufus
Doctor My Eyes/Jackson Brown
All Right Now/Free
Feels Like the First Time/Foreigner
Carry On Wayward Son/Kansas
Whenever You Come Around/Vince Gill
Boogie Shoes/KC and the Sunshine Band
Little Sister/Elvis
Jump IntoThe Fire/Neilson
Jealous Again/Black Crowes
What Is Hip/Tower of Power
Summer of '69/Brian Adams
I Want You to Want Me/Cheap Trick
Don't Worry Baby/Beach Boys
Dawn/The Four Seasons
Don't Fear the Reaper/Blue Oyster Cult
Brown Sugar/Rolling Stones
Enter Sandman/Metalica
One Headlight/The Wallflowers
Sweet Caroline/Neil Diamond
Aja/Steely Dan
Little Bit of You/Chase Bryant
Abracadabra/Steve Miller
Goodbye Time/Blake Shelton
Body Like a Back Road/Sam Hunt
Have You Ever Really Loved a Woman/Brian Adams
Lido Shuffle/Boz Scaggs
Synchronicity 2/The Police
Feels/Calvin Harris
Nightshift/The Commodores
Turn the Page/Bob Seger
Change the World/Eric Clapton
We Gotta Get Out of This Place/The Animals
Jealous Again/Black Crowes
Rocky Top/Tradistional
Kiss From a Rose/Seal
Sister Golden Hair/America
We've Got Tonight/Bob Seger
The Wall/Pink Floyd
Killing Time/Clint Black
Get Down Tonight/KC & the Sunshine Band
Sharp Dressed Man/ZZ Top
Good One Coming On/Blackberry Smoke
Sweet Child of Mine/Guns and Roses
Stay With Me Tonight/Jeffrey Osborne
Livin' On a Prayer/Bon Jovi
Cause We've Ended as Lovers/Jeff Beck
Hard to Handle/Black Crowes
Soul Man/Sam & Dave
I Hope You Dance/Lee Ann Womack
Listen to the Music/Doobie Brothers
Jailbreak/This Lizzy
Bold as Love/Jimi Hendrix
Killin' Time/Clint Black
Two Princes/Spin Doctors
The Breakup Song/Greg Kihn Band
Boys of Summer/Don Henley
Sister Golden Hair/America
Sharp Dressed Man/ZZ Top
Turn the Page/Bob Seger
We've Got Tonight/Bob Seger
Night Moves/Bob Seger
Wichita Lineman/Glen Campbell
Cake by The Ocean/DNCE
Lido Shuffle/Boz Scaggs
Beginnings/Chicago
Rikki Don't Lose That Number/Steely Dan
Freeze Frame/J Geils Band
Vehicle/Ides of March
Faith/George Michael
Thriller/Michael Jackson
Into The Great Wide Open/Tom Petty
Monster Mash/Trad
Dixieland Delight/Alabama
Buy Me a Boat/Chris Janson
Sun Daze/Florida-Georgia Line
Be Young, Be Foolish, Be Happy/The Tams
Uptown Funk/Bruno Mars
Blurred Lines/Robin Thicke
Africa/Toto
Get Lucky/Daft Punk
Keep Your Hands to Yourself/Georgia Satellites
Oh Lonesome Me/Kentucky Headhunters
Money for Nothing/Dire Straits
Some Beach/Blake Shelton
Reminiscing/Little River Band
Fast As You/Dwight Yoakum
Paranoid/Black Sabbath
Neon Moon/Brooks and Dunn
Sing a Song/Earth, Wind and Fire
Time Won't Let Me/The Outsiders
Jump/Van Halen
Let's Groove/Earth, Wind and Fire
I've Been Loving You Too Long/Otis Redding
Love Train/The O'Jays
Have You Really Ever Loved a Woman/Brian Adams
Dirty Laundry/Don Henley
Caribbean Queen/Billy Ocean
Dance Hall Days/Wang Chung
My Prerogative/Bobby Brown
Da Butt/E.U.
Have YouEver Really Loved a Woman/Brian Adams
Pinball Wizard/The Who
You Got Another Thing Coming/Judas Priest
Angie/The Rolling Stones
Paranoid/Black Sabbath
Happy/Pharrell Williams
Toes/Zac Brown Band
Folsom Prison Blues/Johnny Cash
Hot Rod Lincoln/Commander Cody
Runaway Train/Soul Asylum
Mary Jane's Last Dance/Tom Petty & The Heartbreakers
Red Barchetta/Rush
Cruise/Florida-Georgia Line
Bad Love/Eric Clapton
Do You Know What I Mean/Lee Michaels
Home/Phil Phillips
You'll Accompany Me/Bob Seger
Let The Good Times Roll/ BB King
Billie Jean/Michael Jackson
Disco Inferno/The Trampps
Addicted to Love/Robert Palmer
Against The Wind/Bob Seger
All Along The Watchtower/Jimi Hendrix
Amie/Pure Prairie League
Aqualung/Jethro Tull
Bad Case of Loving You/Robert Palmer
Ballad of Curtis Lowe/Lynyrd Skynyrd
Bang On The Drum All Day/Todd Rundgren
Birthday/The Beatles
Black Magic Woman/Santana
Born to Be Wild/Steppenwolf
Born to Run/Bruce Springsteen
Breakdown/Tom Petty
Brown Eyed Girl/Van Morrison
California Girls/Beach Boys
Cinnamon Girl/Neal Young
Changes In Latitudes/Jimmy Buffett
Cheeseburger In Paradise/Jimmy Buffett
Cherry Bomb/John Mellencamp
China Girl/David Bowie
China Grove/Doobie Brothers
Crazy Little Thing Called Love/Queen
Cross to Bear/Allman Bros
Dixie Chicken/Little Feat
Domino/Van Morrison
Frankenstien/Edgar Winter
Free Falling/Tom Petty
Gimme All Your Loving/ZZ Top
Gimme Three Steps/Lynyrd Skynyrd
Give Me One Reason/Tracey Chapman
Givin It Up Fr Your Love/Delbert McClinton
Good Lovin'/The Rascals
You Got Another Ting Coming/Judas Priest
Handle With Care/Traveling Wilburys
Have You Ever Seen the Rain/Creedence
Heart of Rock & Roll/Huey Lewis & News
Heaven/Los Lonely Boys
Honky Tonk Women/Rolling Stones
Hurts So Good/John Mellencamp
If I Had a Million $/Barenaked Ladies
I Am I Said/Neal Diamond
I'm a Believer/The Monkees
I'm On Fire/Bruce Springsteen
Into The Mystic/Van Morrison
Jenny Jenny 867-5309/Tommy Tutone
Josie/Steely Dan
Jump Jive & Wail/Brian Setzer
Late In The Evening/Paul Simon
Like a Rock/Bob Seger
Little Wing/Jimi Hendrix
Lucky Man/Emerson Lake & Palmer
Lyin Eyes/The Eagles
Magic Carpet Ride/Steppenwolf
Margaritaville/Jimmy Buffett
Miss You/Rolling Stones
Moondance/Van Morrison
Noone Is to Blame/Howard Jones
No Such Thing/John Mayer
Three Times a Lady/The Commodores
Nowhere Man/The Beatles
Old Time R&R/Bob Seger
Peaceful Easy Feeling/The Eagles
Right Here, Right Now/Jesus Jones
Right Place Wrong Time/Dr John
Real World/Matchbox 20
ROCK in the USA/John Mellencamp
Rock & Roll All Night/Kiss
Rock This Town/Stray Cats
Run Like Hell/Pink Floyd
Shilo/Neal Diamond
Show Me the Way/Peter Frampton
Smooth/Santana
Southern Cross/Crosby Stills & Nash
Squeezebox/The Who
Stir It Up/Bob Marley
Stone Free/Jimi Hendrix
Stuck In the Middle/Steeler's Wheel
Sultans of Swing/Dire Straits
Sweet Home Alabama/Lynyrd Skynyrd
Take It Easy/The Eagles
Tempted/Squeeze
The Way/Fastball
Three a.m./Matchbox 20
Truckin'/Grateful Dead
Ventura Highway/America
Volcano/Jimmy Buffett
Wagon Wheel/Old Crow Medicine Show
Want to be Sedated/The Ramones
Waiting on a Friend/The Rolling Stones
Waiting On the World to Change/John Mayer
Walk This Way/Aerosmith
Werewolves of London/Warren Zevon
What I Like About You/The Romantics
White Wedding/Billy Idol
What Would You Say/Dave Matthews Band
Who'll Stop the Rain/Creedence
Wild Night/Van Morrison
Wonderful Tonight/Eric Clapton
You Can Call Me Al/Paul Simon
You Can Leave Your Hat On/Joe Cocker
You Can't Do That/TheBeatles
You Got It/Roy Orbison
Ain't No Sunshine/Bill Withers
All Night Long/Lionel Ritchie
Boogie Wonderland/Earth Wind & Fire
Brick House/The Commodores
But It's Alright/JJ Jackson
Everyday People/Sly & the Family Stone
My Girl/Temptations
Have You Seen Her/The Chi Lites
I Can't Go for That/Hall & Oats
Kiss/Prince
Knock On Wood/Eddie Floyd
Drift Away/Dobie Gray
Rhythm of the Night/Debarg
Signed Sealed Delivered/Stevie Wonder
Use Me/Bill Withers
Soul Man/Sam and Dave
I Got A Feeling/Black Eyed Peas
I'll Be Around/The Spinners
I'll Take You There/Pointers Sisters
Ladies Night/Kool & the Gang
Lowdown/Boz Scaggs
Motown Medley
One In a Million/Larry Graham
Poppa Was a Rolling Stone/Temptations
Mustang Sally/Wilson Pickett
Rock With You/Michael Jackson
Shining Star/Earth Wind and Fire
Play That Funky Music/Wild Cherry
Let It Whip/Dazz Band
Let's Stay Together/Al Green
Give It To Me Baby/Rick James
Ain't That Peculiar/Marvin Gaye
Cruisin'/Smoky Robinson
Get Down Tonight/KC & the Sunshine Band
Three Times A Lady/Lionel Ritchie
I Wanna Be Rich
You'll Never Find…/Lou Rawls
Everyday People/Sly & the Family Stone
Mr. Pitiful/Otis Redding
Something's Wrong With My Baby
Low Rider/War
For The Love of Money/The O'Jays
I Feel Good/James Brown
Living In America/James Brown
I Heard it Through the Grapevine/Marvin Gaye
You Sexy Thing/Hot Chocolate
Chicken Fried/Zac Brown Band
Cruise/Florida Georgia Line
Knee Deep/Zac Brown Band
My Maria/Brooks & Dunn
Lover, Lover/Jerrod Neiman
I Love This Bar/Toby Kieth
Wicked Game/Chris Isaak
Mountain Music/Alabama
Who's Your Daddy/Toby Kieth
Save a Horse Ride a Cowboy/Big & Rich
Guitars Cadillacs Etc/Dwight Yoakam
Walk In The Country/Kieth Urban
Friends In Low Places/Garth Brooks
Hear You Knockin'/Dwight Yoakam
He Stopped Loving Her Today/George Jones
Hot Rod Linclon/Commander Cody
Alcohol/Brad Paisley
Folsom Prison Blues/Johnny Cash
Springsteen/Eric Church
Do Wah Ditty/Manfred Mann
Honey Don't/Carl Perkins
Louie Louie/Kingsmen
You Really Got a Hold On Me/The Beatles
Stagger Lee
Shake Rattle & Roll
Don't Be Cruel/Elvis Presley
Under The Boardwalk/The Drifters
Only the Lonely/Roy Orbison
Pretty Woman/Roy Orbison
You've Lost That Loving Feeling/Righteous Bros
Suspicious Minds/Elvis Presley
Unchained Melody/Righteous Brothers
Jailhouse Rock/Elvis Presley
Miserlou/Dick Dale & His Deltones
Twist and Shout/The Beatles
Rock Around the Clock/Bill Haley
Saw Her Standing There/The Beatles
Secret Agent Man/Johnny Rivers
People Got to Be Free/The Rascals
Whiter Shade of Pale/Procol Harum
Texas Flood/Stevie Ray Vaughan
Mary Had a Little Lamb/Stevie Ray Vaughan
Hard to Be/Vaughan Bros
I'm Crying/Savoy Brown
Red House/Jimi Hendrix
One Way Out/Allman Brothers Band
Statesboro Blues/Allman Brothers Band
Waitin' For The Bus/Jesus Just…ZZ Top
Southbound/Allman Brothers Band
Tube Snake Boogie/ZZ Top
Scuttle Buttin'/Stevie Ray Vaughan
Cold Shot/Stevie Ray Vaughan
Smoking Gun/Robert Cray
Empty Arms/Stevie Ray Vaughan
Messin' With the Kid/Jr. Wells
How Blue Can You Get/BB King
Memory Pain/Johnny Winter
Railway and Gun/Taste
Leland Mississippi Blues/Johnny Winter
I'm Tore Down/Eric Clapton
Hideaway/John Mayall/Eric Clapton
The Lemon Song/Led Zeppelin
Crossroads/Cream
Roadhouse Blues/The Doors
ML in the Sunshine/Count Basic
Bahia Funk/Lee Ritenour
Breezin'/George Benson
Forget Me Nots/Patrice Rushen
Just The Two of Us/Bill Withers
Sunrise/Chet Atkins
Drop Top/Jeff Golub
Cissy Strut/Neville Brothers
Cut the Cake/Average White Band
Mercy Mercy Mercy/Trad
Put It Where You Want It/Crusaders
You Know What I Mean/Jeff Beck
Cause We've Ended as Lovers/Jeff Beck